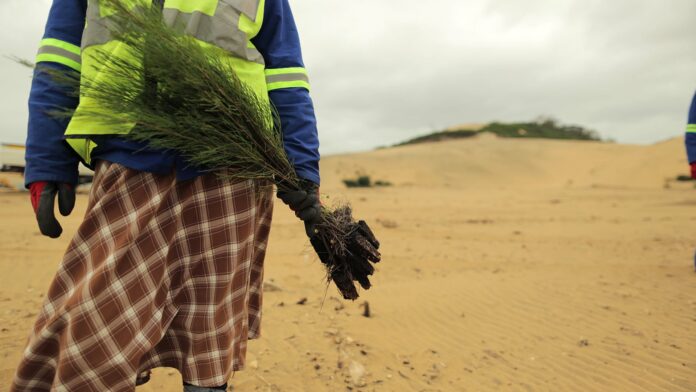 RICHARDS Bay Minerals (RBM) said it had opened "initial" civil proceedings against parties allegedly involved in stealing "product" from the KwaZulu-Natal mine, the company said in a statement on Monday.
It added it had stiffened "internal controls" with the aim of "stopping further potential for illegal activity occurring within the business".
According to a Sunday Times article criminality and fraud has resulted in the deaths of 11 people without a single conviction having been made. A police task force was "hopelessly understaffed", the newspaper said.
"Rio Tinto has been aware that criminal activity, including product theft, has been occurring at its RBM operation in South Africa," said Zanele Zungu, spokeswoman for the Sydney-listed group that has a 74% stake in the South African company. "This criminal activity, which has been witnessed across the industry, contributes to instability in the region and risks the safety of our people," she said.
In 2021, operations at RBM – which produces heavy minerals such as titanium dioxide – ground to a halt and a force majeure was declared after repeated invasions of its property by disgrunted community members.
An agreement was signed with communities reserving a portion of total jobs but in 2022 RBM chose to llitigate a long-standing dispute over the governance of a community trust. In addition to obvious disruption to operations, community related unrest as well as the growing wave of criminality dents the feasibility of the $468m Zulti South expansion which is critical to the long-term life of mine at RBM.