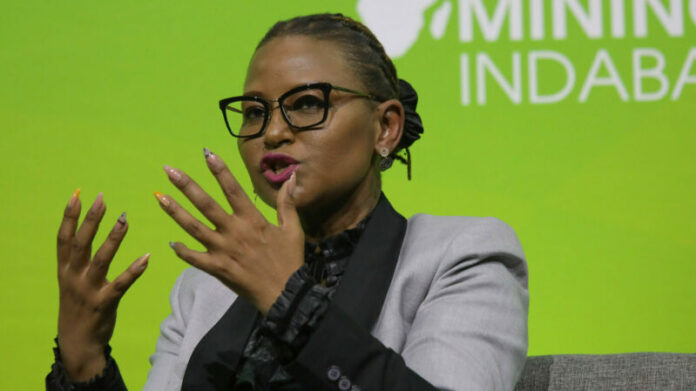 EXXARO Resources is being very choosy in its potential merger and acquisition (M&A) activity as it looks to diversify into three key minerals – copper, manganese and bauxite – as well as expanding its portfolio of renewable energy projects.
CEO Nombasa Tsengwa said at a presentation to investors of the group's results for the year to end-December that Exxaro had looked at 12 potential mineral opportunities and eight wind and solar projects in the past year but had not invested in any of them.
The wind and solar projects examined were in addition to the 68MW Lephalale solar project which Exxaro had already approved. Financial close on Lephalale is expected by the end of March with construction to start in the second quarter of 2023. Cost of the project is put at between R1.52bn and R1.56bn.
Tsengwa said five manganese, five copper and two bauxite opportunities had been looked at and commented that there was intense competition for the copper projects where sellers had "very high value expectations for their assets".
"Misalignment with our investment criteria and high premiums have been key to the decisions we took not to proceed with some of these opportunities.
"We have exercised restraint and discipline to ensure we create share value in growing and diversifying the business. We will not buy for the sake of buying."
Turning to the renewable energy sector Tsengwa said eight wind and solar opportunities had been looked at during the past year.
"One was taken through the formal governance processes of this organisation but went no further because of strategic reasons and very tight timelines.
"Six opportunities were internally reviewed and abandoned due to not meeting our investment criteria. One remaining opportunity is still in the due diligence process review."