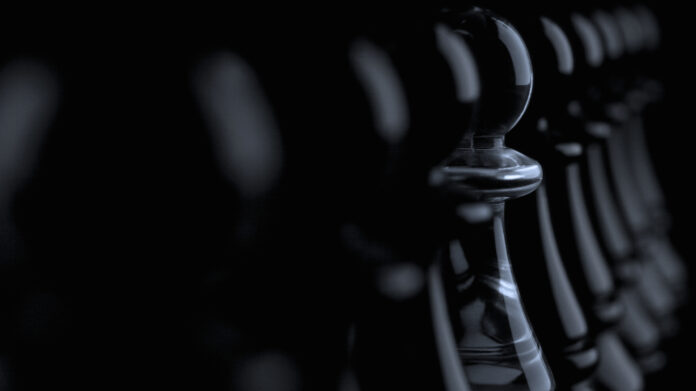 SHAREHOLDERS of Impala Platinum (Implats) are facing the possibility that their firm's takeover offer for Royal Bafokeng Platinum (RBPlat), formally under way since November 2021, will fail.
Speaking at the interim results presentation this month about its bid for RBPlat, Implats CEO Nico Muller didn't hold back. "Though strategically important to the company, it cannot hang its future on the outcome of a process where it has no control," he said, adding that a time was coming "where the company has no choice but to consider alternative directions. That may mean a different investment and different growth path".
Even by competitive M&A standards, Implats's bid for RBPlat has taken an extraordinarily long time. Muller said the success of its offer turns on two factors, both of which have the government at their centre.
One is the reticence of the Public Investment Corp (PIC) to back its offer. The second lies with the department of trade, industry & competition's Takeover Regulation Panel (TRP), which is unable to grant Implats's offer its final regulatory approval.
Waiting on the PIC
Implats's offer became mandatory in January 2022. Since then, it has extended the long-stop date on the transaction about seven times, the latest to the end of this month.
"There's no doubt shareholders are getting tired with this and the time it's taking," says an analyst. "Another complexity to throw into the mix is that the offer for RBPlat was made on the assumption of a certain basket price for platinum group metals [PGMs]. The weakness of the rand has helped but the basket price is down quite a lot since last year."
Muller said the company is unwilling to extend the RBPlat offer much further, even with just under 41% of RBPlat in the bag. (It requires about 42% for unassailable control.) Well, maybe one more time, he conceded: if the PIC decides to vote its 9.9% block of shares in RBPlat in favour of Implats, the offer will need to stay open to accommodate it.
Up to now, the PIC has declined to deal on RBPlat, though it stands to make a healthy profit from selling its stake. Since Implats's R150 a share offer became mandatory, RBPlat has gained 104% in round terms. What held the PIC back was the possibility that Northam Platinum, which opportunistically bought a 38% stake in RBPlat, will make a rival offer.
A circular detailing Northam's offer circular for RBPlat is due to appear on April 28 and a transaction circular on May 8, according to a statement on Thursday (March 16). This was after Implats had withdraw an objection with the TRP on March 9, clearing the way for a formal offer, expected to be R172.70 a share for RBPlat based on a previous Northam announcement.
Muller expects the PIC to review its position of neutrality before the end of this month.
Dealing in delay
Even with 51% in RBPlat, Muller cited legal advice which says objections placed with the TRP by Northam could see its RBPlat takeover plans frustrated "for years" to come.
This relates to the granting of a compliance certificate from the TRP — the only regulatory hurdle yet to be satisfied by Implats – after Northam objected to share and contractual dealings between RBPlat and its COO, Neil Carr, and CEO, Steve Phiri, last year.
If this objection is overcome, it could be appealed by Northam in the high court. This, in turn, could be followed by a fresh objection, said Muller.
Unlike the UK's takeover code which calls on potential bidders to "put up or shut up" within 28 days of a takeover intention being made public, South African takeover regulations allow for a contested takeover to be litigated; in other words, there could be a long, long cycle of objection and appeal.
"It is for me why we are not an attractive investment destination because we are not able to conclude a transaction in South Africa," said Muller. "It is impossible for regulatory bodies to make a conclusion and that's not good for anyone: not for us, shareholders or RBPlat."
Days later RBPlat reported poor full year numbers: it posted a hefty 50.9% decline in share earnings to 1,146.3 cents. The culprit was a 4.3% year-on-year decline in production of 4E platinum group metals (PGMs) to 449,000 ounces.
Chance of joint venture receding
With the tussle for RBPlat so fiercely contested the likelihood of a joint venture between Northam and Implats in the company seems less and less likely. But it might yet still be the best outcome for all parties.
"I don't think Northam would have any objection about a joint venture," says René Hochreiter, an analyst for Noah Capital. He believes Implats may be playing a game of poker with the PIC because "it definitely needs Rustenburg [RBPlat's assets]."
But Muller has fears about a joint venture. He is concerned about Implats's ability to "derive synergies" if Northam were to continue to oppose his company as it has in the fight over RBPlat, he said at the results presentation.
Implats produced 1.18-million ounces in PGMs, along with gold and nickel, in the six months ended December. Of this, however, 597,600oz were mined at its Rustenburg operations, and some of the Rustenburg shafts are old. Because Impala Rustenburg employs 40,000 people, one benefit of buying RBPlat would be to extend mining into its adjacent resources. This would help Implats retain thousands of jobs.
"If we can't secure a long-term sustainable operating position for Rustenburg it would lead to a harvesting situation which I think, from an economic point of view, will be fantastic," said Muller. "But from a public interest point of view it will be absolutely catastrophic. I am saddened by the fact [that thanks to] the regulatory environment, something like that becomes a possibility. It is not our first option, but forced to do it we will find an alternative investment vehicle."
This would turn Implats into a cash monster. In addition to harvesting Rustenburg it would also look to sell into Northam's offer if one is formalised. Asked if investors should expect to receive most of the proceeds of such a transaction, Muller replied: "That would be an entirely reasonable assumption." To put that in numbers, it would be R17.6bn — assuming 41% of RBPlat's current price.
Added to that would be the return to shareholders of R15.5bn of Implats's total R27bn in cash as at December 31. This is the sum that is being held as an offer guarantee required by the TRP.
New horizons
Implats would also embark on a new strategy. Muller said the firm has a number of growth avenues other than RBPlat. These include further investment in Zimbabwe, where plans for a third concentrator, as well as other business initiatives, have already been announced. There's also a huge palladium mine, the Waterberg Project, in which Implats has a share. It is being developed by Canada's Platinum Group Metals in Limpopo.
Further afield, Implats has flown a kite on diversifying into battery metals production. "We are in the process of understanding the market and developing a transitional process for the company's future," said Muller. "For us it's more a long-term process."
Says Hochreiter: "I think Implats is probably pulling the heart strings of the PIC. It also said its Rustenburg assets have only five to eight years of life left. That shocked me as I believe that number is closer to 10 years."
A version of this story was first published in the Financial Mail.