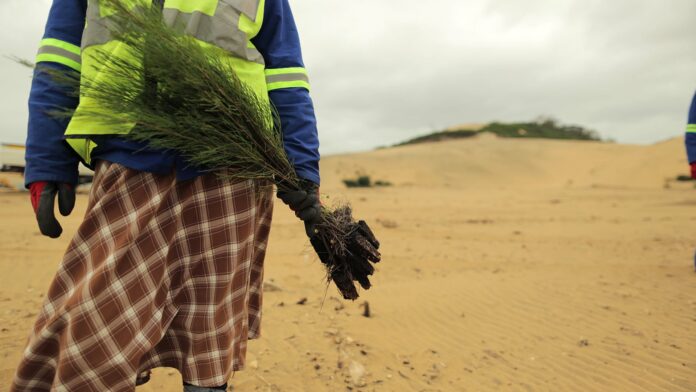 RICHARDS Bay Minerals (RBM) said a review of its community trusts – which highlighted a raft of deficiencies – would eventually "enable" the development of Zulti South, an expansion project last estimated to cost $463m.
The review published today found that RBM's trusts – which is the subject to a High Court application – fell short on a number of metrics including a failure to benchmark trustee fees. Another deficiency was that community beneficiaries were ill-defined.
In November, RBM announced it had requested the KwaZulu-Natal High Court to change the trust deeds. This was after failing to reform the trust in consultation with communities which first participated in the reform, then disputed it.
The trusts were formed in 2009 as part of RBM's black economic empowerment plan, but they have been embroiled in controversy.
"One of reasons we embarked on this (review) is to actually to create long term sustainability around business which, therefore, means Zulti South," said Werner Duvenhage, MD of RBM. "We believe the process we're working on is … let's call it an enabling process for future developments and investment," he said.
RBM is 74% owned by Rio Tinto, the Anglo-Australian mining group which has an array of capital investments on its books. A consortium, in which Rio is a shareholder, recently resumed development of the $15bn Simandou iron ore deposit in Guinea, for instance.
But Duvenhage said Zulti South could compete for group capital. "It remains an excellent orebody; the best mineral sands undeveloped around the world.
"From that perspective it will remain really valuable and a prime investment for mineral sands. We haven't cancelled the project. The official status is 'on suspension', so it remains in our plans," he added.
RBM said in 2021 that at some point time would run out for Zulti South. Rio Tinto said in 2015 it was hoping to start the project in 2017 meaning it has missed the current up-cycle in commodity demand and pricing. Even in 2015 it was priced at $500m; inflationary pressure is bound to significant increase that capital outlay.
The last five years in particular has been torrid for RBM. Two years ago today, the company's GM Nico Swarts was murdered whilst travelling to work in an event that marked a nadir in community relations complicated by criminal syndicates. At one point, Rio Tinto CEO Jakob Stausholm convened a meeting with South African president Cyril Ramaphosa after community violence led RBM to enforce a force majeure over mineral supply.
"We have been prone to quite a bit of violence in the past .. We are making significant progess and I must compliment the police as they are really helping us a lot," said Duvenhage. "We are experiencing a lot of goodwill from grassroots community at the moment when we would expect tension."
The trust review, undertaken by Tshikululu Social Investments, drew its conclusions after weighing the activities of eight others including Anglo American Platinum's 'Project Alchemy 2' and the Royal Bafokeng Nation Development Trust.
In essence key findings touched on transparency, active management, processes and controls including tighter definitions of beneficiaries. Duvenhage said financial benefits due to Nkosis (tribal leaders) would be modified as RBM set about reforming its trust.