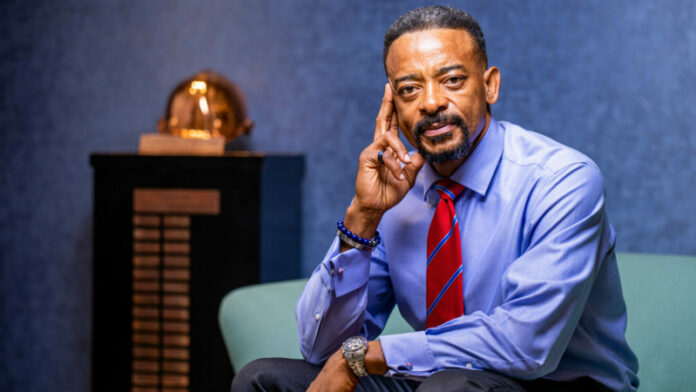 MZILA Mthenjane, an executive at Johannesburg-listed Exxaro Resources, has been appointed CEO of the Minerals Council. He is due to join the council in August pending negotiations with the coal producer.
Mthenjane will take the reins from Roger Baxter who bowed out of the council at its 133rd annual general meeting in Johannesburg today. Baxter, an economist, had been CEO for nine years and worked at the council for 30 years.
"Mzila is no stranger to the intricacies of mining and, more crucially, the stakeholder engagement processes at both national and international levels," said Nolitha Fakude, president of the council in a speech. "He is a strong culture fit, highly competent in stakeholder management and building sustainability strategies."
Mthenjane, who is executive head of stakeholder affairs at Exxaro, joins the council at a critical time for the mining sector when key government-owned utilities – Eskom and Transnet – face long-standing, systemic operational problems.
Paul Dunne (CEO, Northam Platinum), Themba Mkhwanazi (CEO, Bulk Commodities, Anglo American) and Peter Steenkamp (CEO, Harmony Gold) have agreed to their reappointment as Office Bearers, ensuring continuity at the Minerals Council during the change in CEOs. Fakude has also agreed to stay on as council president.
Nombasa Tsengwa, Mthenjane's boss at Exxaro, will also join the council board as a new office bearer. Tsengwa will be joined in the office bearing role by Paul Dunne, CEO of Northam Platinum, Anglo American's head of bulk minerals, Themba Mkhwanazi, and Peter Steenkamp, CEO, Harmony Gold – all three of whom have renewed their council duties for another term.
The Minerals Council represents 78 mining companies and associations representing more than 1,000 junior, emerging and exploration companies. The Minerals Council's members account for 90% of South Africa's mineral production.
"I am not leaving the mining sector and I'm not leaving South Africa," said Baxter in his final address as CEO. "It has been a real privilege and pleasure."