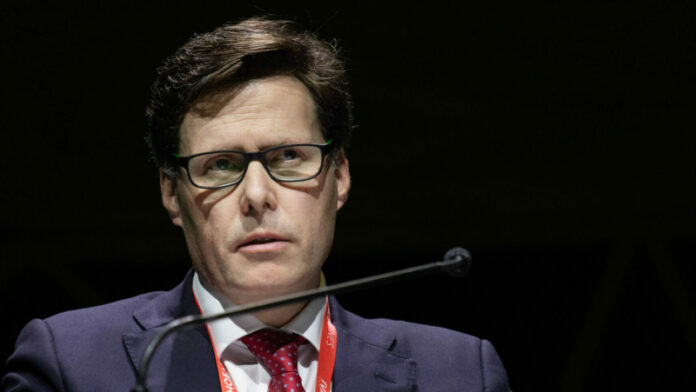 ANGLO American CEO Duncan Wanblad today unveiled a restructuring of the firm's reporting lines in which the company is divided between its Americas and African/Australian production bases.
The restructure comes just over a year after Wanblad took over the management of the company from former CEO Mark Cutifani and is therefore a signal of him having planted his feet firmly under the boss's desk.
The restructure also signals some departures with Stephen Pearce, Anglo's chief financial officer since 2017, electing to retire this year. "The process to appoint his successor is under way, with a further announcement in due course," said Anglo.
Didier Charreton, head of human resources ('people strategy') and long-standing Anglo executive of some 15 years, Anik Michaud, who most recently managed its ESG affairs, deciding to leave the company.
The changes are effective July 1.
Former Kumba Iron Ore CEO Themba Mhkwanazi will head Anglo's Africa/Australia division to which the lead executives of Anglo American Platinum, Kumba and the Australian steelmaking operations will report. Mhkwanazi is currently head of bulk minerals for Anglo.
Regional director for the Americas will be Ruben Fernandes to whom the heads of Anglo's base metal operations in Chile, Peru and Brazil will report.
Al Cook, the newly appointed CEO of De Beers will report directly to Wanblad. Cook replaced Bruce Cleaver who stays on at De Beers as its chairperson.
As for the report lines of Anglo's critical Woodsmith crop nutrients project, that will be from the business's head Tom McCulley direct to Wanblad.
In November, Wanblad previously split the technical director's role – held previously by the now retired Tony O'Neill – into technical and operations headed by Matt Daley, and a director for projects and development, led by Alison Atkinson.
Atkinson is one of several new appointments of women at Anglo American since Wanblad took over. Monique Carter joins to replace Charreton as the firm's people and organisation director while Helena Nonka leads the combined strategy and sustainability team.
Nolitha Fakude, who heads Anglo American's South African affairs, the old Anglo American South Africa, is set to remain in her post as chairperson. The CEO of Anglo's strategically important marketing division is long-standing Anglo employee, Peter Whitcutt.
Said Wanblad: "We are re-organising how we manage our production businesses and the functional expertise that supports them to drive safe and consistent operational excellence and enhanced value."