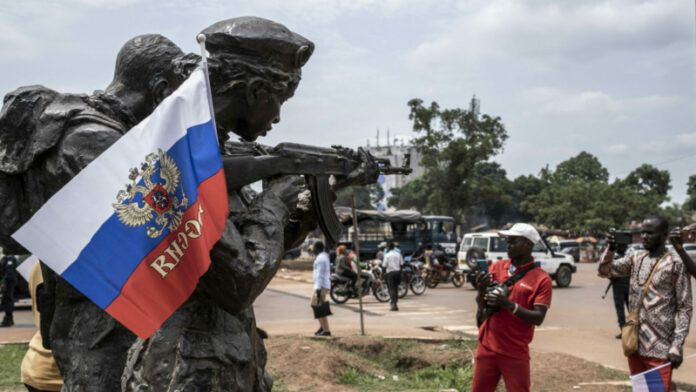 THE United States imposed sanctions on several gold mining companies operating in the Central African Republic (CAR) saying they were funding illicit activities by Russia's Wagner Group.
BusinessLive republished an article by Reuters which said the US treasury department also imposed sanctions on Wagner-linked companies in the United Arab Emirates (UAE) and Russia.
CAR-based Midas Resources and Diamville, UAE-based Industrial Resources General Trading and Russia-based Limited Liability Company were hit with sanctions in Tuesday's action, the newswire said.
Washington also imposed sanctions on Andrey Nikolayevich Ivanov, a Russian national the treasury department accused of being an executive in the Wagner Group and said worked closely with senior officials in Mali on weapons deals, mining concerns and other Wagner activities in the country.
"The Wagner Group funds its brutal operations in part by exploiting natural resources in countries like the Central African Republic and Mali. The US will continue to target the Wagner Group's revenue streams to degrade its expansion and violence in Africa, Ukraine, and anywhere else," the department's under secretary for terrorism and financial intelligence, Brian Nelson, said in the statement cited by Reuters.
The US state department said that any action against Wagner was unrelated to an aborted mutiny last weekend.
Wagner has fought in Libya, Syria, the CAR, Mali and other countries, and has fought the bloodiest battles of the 16-month war in Ukraine. It was founded in 2014 after Russia annexed Ukraine's Crimea peninsula and started supporting pro-Russia separatists in Ukraine's eastern Donbas region.