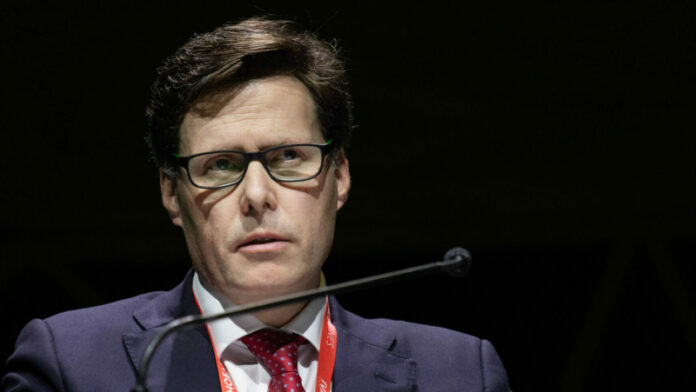 MINERALS and metals demand would remain subdued for the remainder of the year as the drive to decarbonisation was taking longer than expected, said Duncan Wanblad, CEO of Anglo American.
He was commenting following the publication of Anglo's interim results in which earnings before interest, tax, depreciation and amoritsation fell 41% year-on-year to $5.1bn. Net debt nearly doubled to $8.8bn (some 0.9x Ebitda) which Wanblad said was evidence of Anglo investing "through the cycle".
But when the current downcycle would turn, Wanblad was unsure.
"What I've seen coming out of China is that it's [demand recovery] more likely to be next year than this year," he said. He was surprised the Chinese economy hadn't sufficiently revived following stimulus efforts.
"There is an enormous amount of economic pressure in the system that is slowing things down," said Wanblad. He added however: "The need to deal with climate change is not discretionary so I'm more optimistic than pessimistic. It doesn't mean energy transition won't happen, we've been through cycles before; it will just be slower."
The outcome for Anglo's shareholders for the six months ended June 30 was attributable profit of $1.3bn, a 66% year-on-year decline. Basic share earnings came out at 1.04 US cents a share.
Anglo announced a $700m interim dividend, equal to 55 US cents per share in line with its 40% payout policy. From a balance sheet perspective, Anglo reported a cash outflow. It has  adjusted capital expenditure to the low end of guidance at some $6bn for the year. Management restructuring, unveiled in May, will result in annual savings of $500m.
The financial performance would have been worse if not for Quellaveco, a copper joint venture in Peru which Anglo commissioned last year. A ramp up to 137,800 tons of copper represented new production and helped increase underlying Ebitda from Anglo's copper division by about $300m to $1.49bn, the largest contributor to Ebitda.
This helped soften the blow of heavy declines in contribution from Anglo's South African operations, Anglo American Platinum and Kumba Iron ore where Ebitda fell 75.5% and 22% respectively. There were also lower contributions from steelmaking coal, manganese, nicke as well as De Beers which reported a 63% year-on-year decline in Ebitda.
Asked whether De Beers had a long-term future in Anglo American, which is largely pointed towards energy transition metals, Wanblad said: "The underlying assets are the best in the world and with that I'm very confident they are a good fit to our portfolio. The team is doing a great job and that's it on De Beers as far as I'm concerned".
Earlier this month De Beers announced it had an in-principle agreement with the Botswana government to extend a diamond sales agreement held in their joint venture Debswana. However, Botswana's Okavango Diamond Company would take a larger 30% slice of sales compared to a 25% portion in the previous agreement. A mining lease agreement was also extended 25 years. "We are delighted to have reached this agreement," said Wanblad.