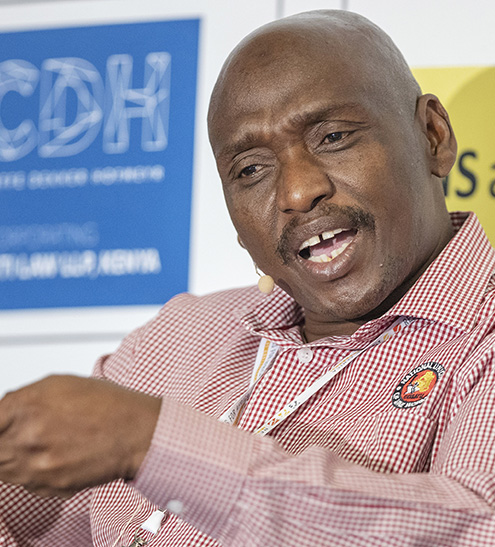 SOUTH Africa's National Union of Mineworkers suspended William Mabapa, its general secretary, amid reports of growing infighting within the organisation, said Bloomberg News on Thursday.
"The NUM general secretary was suspended over internal matters that are under investigation," NUM spokesman Livhuwani Mammburu told the newswire. He declined to comment on the reason for the suspension.
The labour union accused Mabapa of mismanaging funds and an investigation is under way, the Johannesburg-based Financial Mail reported, citing a document adopted by the labour group's top management structure. Supporters of Mabapa within the union described the charges as absurd and frivolous, the FM said.
Calls to Mabapa's mobile phone didn't connect when Bloomberg called seeking comment.
The NUM is one of the biggest labor groups in South Africa's mining industry and represents the most workers of any union at state-owned power utility Eskom, said Bloomberg News. The laborr group has been plagued by internal disputes, the FM said, citing people it didn't identify.