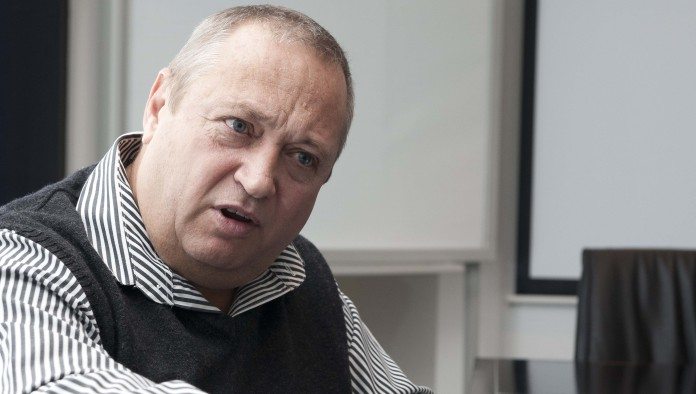 NEAL Froneman, CEO of Sibanye-Stillwater sounded a bullish note on a joint committee on crime and corruption which he heads saying cooperation with the South African government hadn't been better.
"This is a very significant step forward," he said. "For the first time government has supported the private sector working very closely at a very senior level with the security cluster, which means it will be able to do a lot more."
In June South African president Cyril Ramaphosa established workstreams between his government and the private sector targeting transport, energy and crime and corruption – a trifecta that may tip the country into failed nation status.
Froneman, whose company is prey to millions of rands in vandalism, fraud and theft every month co-chairs the crime and corruption workstream with Remgro CEO, Jannie Durand. Froneman previously said his workstream would cut organised business "off at the knees" by nailing the super-structure that funds and organises ground-level commercial crime.
Citing the police commissioner, BusinessLive said senior police officials have been seconded to work with business on the initiative. Froneman said there is a judicial workstream, working closely with the National Prosecuting Authority, to provide skills and capacity, especially in data and forensics.
In logistics, the partnership is working through the national logistics crisis committee, which Ramaphosa set up in April in response to the growing crisis on South Africa's freight rail networks, said BusinessLive.
A logistics roadmap, similar to the electricity industry roadmap the government published in 2019, is critical to advance reforms outlined in the 2022 rail white paper and to ensure that these are not hijacked by Transnet, it said citing an industry source.
The logistics roadmap will set out the end state for the industry and outline how far and how fast private participation will be introduced, as well as outlining an action plan for recovery in Transnet's operations.
The presidency said in a statement on Tuesday that a draft roadmap will be agreed by the end of August with the objective of cabinet approval by September.