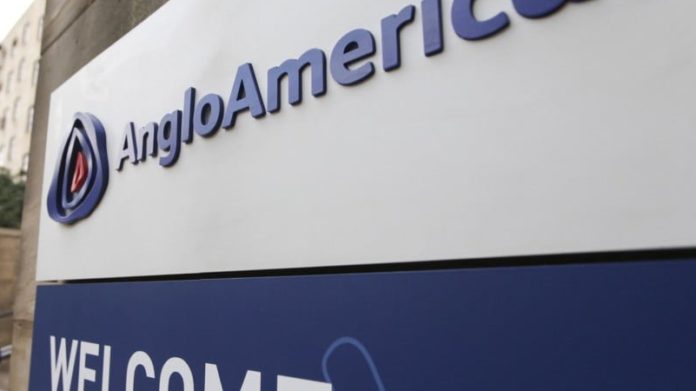 EVER since listing in the UK, Anglo American's South African links have brought more frowns to investors' faces than smiles. Back in 1999, they worried over the industrial, property and mineral sprawl of the group. Today, it's about South African sovereign risk.
Investors, said HSBC in a recent report, are wondering whether Anglo is ripe for a restructure. "Not that old chestnut," says one Anglo insider about this. But the bank's Joburg-based analysts, Shilan Modi and Leroy Mnguni, say the market is concerned about the country's logistical and energy snafus.
Anglo's 80%-owned Anglo American Platinum (Amplats) lost platinum group metal production because of Eskom's load curtailment regimen. Kumba Iron Ore, in which Anglo has a 70% stake, sacrificed sales to keep mine stocks at manageable levels. As previously reported, the loss of capacity on Transnet's iron ore export line has even resulted in cuts to growth spending.
These questions would not be quite so piercing were Anglo producing the $12.1bn record interim earnings before interest, tax, depreciation and amortisation (ebitda) of 2021. Instead, this year's interim ebitda was only $5bn — 41% lower year on year. Metal price was the main driver of the lower performance (not South Africa) but whereas Anglo paid out a record interim dividend of $4.1bn two years ago, this year's offering was a comparatively measly $700m.
Scapegoating Anglo's South African assets doesn't help the group's cause, but it's understandable given the exogenous pressures on Amplats and Kumba. "I wish the market were on my side," Anglo CEO Duncan Wanblad told Miningmx in July. "It would be really helpful if China moved faster than [it] is moving. And South Africa," he added hastily.
In any event, hiving off Anglo's listed local subsidiaries won't solve the group's problems, Modi and Mnguni conclude in their report. "We think that should this occur, the unlisted business (Anglo's copper assets in Peru and Chile among them) would have high debt levels until at least 2028, making it unsustainable."
Notwithstanding SA Inc issues, Kumba and Amplats have the potential to be cash monsters for Anglo. Look no further than those record 2021 interim numbers. Three-quarters of ebitda was from Kumba, Amplats and Brazilian mine Minas Rio. "Additionally, with an implied market value of $20bn, we think the unlisted business may become a take-out target," the analysts say.
Still, Wanblad is growing ever more concerned about South Africa. The lack of progress at Transnet and Eskom is palpable. But he also disagrees that a CEO-led initiative to address energy, logistics, crime and corruption is a government sticking plaster. "I do think the seriousness of the iron ore corridor has been raised to an appropriate level in the  government," he says.
Whether these meetings will quickly deliver a permanent solution to Transnet's issues is another question, however. Wanblad directed Miningmx to the government when asked to explain the role of the 'infrastructure manager' that's supposed to be appointed for Transnet by October.
What is needed is more fundamental change in the way the state-owned companies are run. "Some kind of public-private partnership is much more likely to accelerate the outcome all parties want," Wanblad says. "There are lots of models we can look to in this respect. It is my preferred outcome and one I continue to talk to the parties about."
Elsewhere in the group, there's optimism about Anglo over the medium term, especially on the operating front, where it has lost ground since 2018. Barclays analyst Ian Rossouw says an operational recovery is under way. But the most optimistic analyst is at Citi, where Ephrem Ravi says Anglo stands to improve ebitda 30% over 2023 if it can drive operational improvements in its copper operations.
Certainly, among the big three diversified miners Anglo is the standout underperformer, though none of the big guns has had a great time of it these past 12 months. Anglo, on a total return basis (including dividends) has returned minus 5.5%. Rio Tinto, on the other hand, has returned 3.8% in total, while BHP Group has delivered 8.8% back to shareholders.
This article first appeared in the Financial Mail.