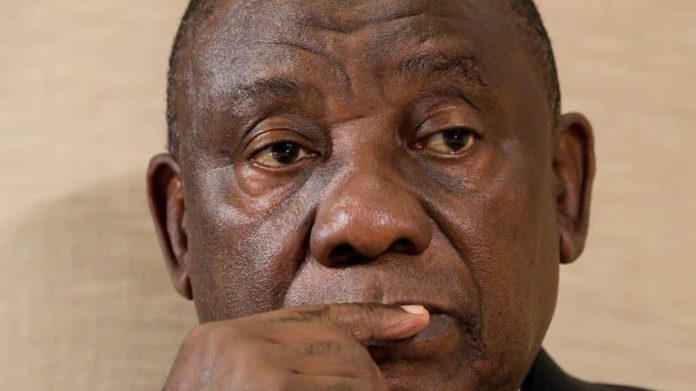 BUSINESS in general, including the mining industry, faces a period of uncertainty ahead of the 2024 national and provincial elections, which could usher in a transformation of the political leadership of the country for the first time since 1994.
There is also the very real threat of social unrest in the period preceding the elections.
Political analysts have proposed various scenarios depending on their view of the ANC's level of support, which though declining could be sufficient, some say, to give it another term in office as the ruling party. The ANC itself believes it can retain power but other political analysts and several opinion polls suggest that the party will lose its majority and be forced into a coalition with one of the smaller parties.
Whether it stays in power by a thin margin or loses it, there is little doubt among political analysts that the ANC will continue the trend of electoral decline from the 57,5% of the vote it won in the 2019 national election. Opposition parties are hoping for the ANC to lose its majority, and some are participating in a Democratic Alliance plan to build a pact in a bid to oust it.
Although there have been many forecasts about the outcome of the 2024 elections, political analyst and director of research at the Mapungubwe Institute for Strategic Reflection (Mistra) Susan Booysen believes the election result is "up in the air" and very unpredictable.
The ANC could win a majority but Booysen says this will be a small and not very satisfying one. Otherwise, it will be forced into coalition with a smaller party. All indications so far suggest that this will be the Economic Freedom Fighters (EFF) and if this materialises, Booysen believes it will push the ANC into being more radical on matters such as land distribution and public benefits. However, she cautions that the EFF's blustering statements will not necessarily translate into action and implementation.
Critics say the EFF has no clear policies, is anti-business and is only interested in power and position. It supports the expropriation of mines and the nationalisation of the Reserve Bank, among other policies that are antithetical to a market-orientated economy.  Such a tie-up would, in the words of political commentator Ebrahim Fakir, result in "the most unprincipled, unpredictable and recidivist coalition" SA could witness. A leading businessperson said such a coalition would take SA over the cliff, not merely to its edge.
Any coalition arrangement, whether with the EFF or another smaller party, is likely to result in vacillation and policy delays. Coalition governments at local level have been racked by instability, seriously affecting service delivery.
The elections will be taking place in a context of low growth, high levels of unemployment, loadshedding and corruption, which has deepened disillusionment with government. This could, Booysen says, fuel public protests, as normally happens at election time as communities strive to capture the attention of political contestants.
"I really see a rough run until the next election," she says.
CEO of political and economic risk consultancy Eunomix Claude de Baissac agrees there is no clarity about what the elections will deliver but notes that the country is entering a period of great uncertainty. He does not anticipate any major change in approach if the ANC returns to government with a majority after the election as the party would not want to upset the very fragile balance within the organisation. The same people would remain in place "with the same lack of imagination, the same lack of reform".
A huge, huge risk I think is that an ANC in which mediocrity and corruption are really engrained is returned to power. That is a lethal combination – Susan Booysen.
And even if the ANC did have to form a coalition with smaller parties – the worst-case scenario De Baissac agrees would be a coalition with the EFF, with the latter making demands for economic transformation which the ANC might be forced to concede to – he does not think this will galvanise the ANC to change, though it may introduce a lot of instability.
He does not see any prospect of change in what he says is the ANC's poor governance and incompetence, whether it wins by a small majority in the elections or is forced into a coalition with smaller parties. This poor governance and incompetence, he adds, is the key risk facing business in general and the mining industry in particular. This is evident, he notes, in the fact that constraints on electricity supply and the loadshedding to which it gives rise have been a feature of South African life for many years without any action being taken to fix it.
"If loadshedding is a manifestation of the electricity crisis, the electricity crisis is a manifestation of rising political risk in SA caused by poor governance," De Baissac notes.
Another feature of ANC rule, he adds, has been political infighting and a lack of consensus on policy, government capacity to implement strategies, coherent policy and fiscal capacity.
According to De Baissac, SA has not been an attractive investment proposition for a very long time. He is deeply pessimistic about the country's future, predicting that there is a great probability that it will technically rank as a failed state by 2030 and has already entered a period of systemic collapse.
FOR the mining industry, then, according to these analysts, the continuation of ANC rule will basically mean more of the same paralysis and inertia in policymaking and the government's snails-pace implementation of the long-promised economic structural reforms.
President Cyril Ramaphosa has shown himself to lack the leadership SA needs to take it out of its economic crisis of low growth, and apart from his announcement to lift the ceiling of embedded generation, hasn't done much to stimulate growth.
"In terms of new policies, new initiatives, there really has not been anything. There have been big, big ideas but when it comes to follow-through, not much is happening," says Booysen, who believes that the first instinct for the ANC if elected to power again will be to continue on its "easy road". However, an escalation of local protest could act as a wake-up call and propel it into more action.
"A huge, huge risk I think when an ANC in which mediocrity and corruption are really engrained is returned to power. That is a lethal combination."
Former Harmony CEO, board member of several mining companies and chairperson of the Joburg mining indaba Bernard Swanepoel mentions the lack of skilled people in areas such as finance, engineering, metallurgy, chemistry and mining as a critical challenge facing the industry, made worse by the lack of trained people coming through the education system. What is more, SA's mining skills are much sought after worldwide and immigration laws make it difficult to import them.
The country's police force, overburdened with the high level of crime, will battle to make significant inroads into the crime plaguing the industry and the pervasive illegal mining, which is spurred on by the high level of unemployment. As with other challenges, mining companies have had to take matters into their own hands by investing in their security, which adds to the cost of doing business.
If the ANC is returned with a clear majority, it will be more of the same. I think they will stumble on because their agenda and political will will not have changed – Neal Froneman.
Swanepoel notes that South African mining companies always trade at a deep discount compared to other jurisdictions, which indicates the negative foreign perceptions of the country.
While agreeing with the sentiments about the dysfunctionality, lack of direction and policy confusion of the ANC government and about the improbability of a post-election government – either the ANC on its own or in an ANC-led coalition – bringing about any dramatic change in this regard, Swanepoel does not have the same doom and gloom view as De Baissac. SA, he says, has lived through much worse political crises; he does not see the current huge challenges as being insurmountable. He is also optimistic about the future of the mining industry, which he says does make money, is profitable and does find ways to get its products to the ports. It has world-class executive leadership and phenomenal mineral reserves, he adds.
Sibanye Stillwater CEO Neal Froneman says the ANC state has been "emasculated" and this has allowed an investor-unfriendly environment to evolve as a result of the party's outdated ideological policies. It is a party that lacks competence, lacks capacity, lacks direction and is living in the past. "The net result is that we have seen rising unemployment, increasing social unrest, poor energy availability and uncompetitive power costs, ineffective transport logistics and rampant crime and corruption. That is the net result of an emasculated state."
Froneman did not want to speculate on the outcome of the election, which he says will be pivotal for SA's future as there is the potential for significant change in political leadership.
"There is a very strong possibility that the ANC will not hold on to an outright majority and will have to resort to coalition partners to ensure that it can succeed in driving its own agenda. Coalitions are a real possibility. A coalition with left-wing parties will just accelerate the decline that we are seeing.
"There will be further deterring of foreign investment into the country and I can assure you that under those conditions, business will not invest. Left-wing coalitions will probably drive the nationalising of banks and the mining industry.
"If the ANC is returned with a clear majority, it will be more of the same. I think they will stumble on because their agenda and political will will not have changed. They would have bought more time and the country will continue to deteriorate, at a slower pace than a left-wing coalition. But if there was a coalition of other parties or a coalition with right-wing parties, I think you will see significant volatility but you will start seeing things move in a better direction.
"Therefore, it is my hope that we are reaching a turning point because we can't go much lower than where we are."
Froneman agrees with Booysen that social unrest is one of the biggest risks facing SA ahead of the elections, with political parties possibly abusing the real hardship people are suffering from for their political ends.
Nevertheless, he is optimistic about the mining industry's future. "There are two things going for us. The one is that government has realised the seriousness of the situation and is involving business, with a view to trying to fix up energy, transport and crime and corruption. That is a positive step.
"I also think that South African voters in general are sensible. If we can get more people to vote, I think the outcome will move us in the right direction because they have seen the negative impact of the current party, the negative impact of these policies. I think we are reaching a turning point and that is why I am optimistic."
Froneman shares the concern about the lack of investment in exploration, which is crucial for the future sustainability of the industry. Government has not addressed this issue effectively.
DESPITE some successes with regard to mine safety and in dealing with the Covid-19 pandemic in collaboration with business, the Department of Mineral Resources and Energy (DMRE) has failed, he says, to support the growth of the mining industry and develop the junior mining sector. "We have gone backwards very significantly." The cadastral system is another example of a DMRE failure, Froneman, says as well as its management of illegal mining, which started with bad policy and frameworks that tried to create the perception that illegal mining is artisanal mining.
"Crime is out of control. We have previously asked publicly for military intervention because of the illegal mining problem and the attacks on our operations. Military intervention was introduced at Eskom and it is time to introduce that into the rest of SA because of the problem with police capacity."
Misguided government policies have also made it difficult to recruit skills.
Former president of the Minerals Council and leading businessman Sipho Nkosi, who has been seconded to head a team in the Presidency dedicated to eliminating red tape, is optimistic about SA's prospects in the very long term but believes the downward spiral will continue before the situation turns around.
Generally, investors tend to be sceptical and tend to take a longish view. They may say there is an election next year and will want to wait to see who is coming in. Then they say that ANC does not make 505, who are they going to go into coalition with? It creates a lot of uncertainty – Sipho Nkosi.
SA is not an investor-friendly country, he says: apart from loadshedding and rail problems, crime is a big factor, as well as the difficulty in recruiting top executives internationally and acquiring skills locally. There are also fears among investors about expropriation of land without compensation, especially if, after the 2024 election, the ANC collaborates with the EFF.
"Generally, investors tend to be sceptical and tend to take a longish view in their analysis. They may say there is an election next year and will want to wait to see who is coming in. Then they say that ANC does not make 50%, who are they going to go into coalition with? It creates a lot of uncertainty," Nkosi says.
SA's regime for exploration is onerous, with corruption by departmental officials adding to the problem. "We are trying to find a system modelled on systems in Australia and Canada and even Botswana," Nkosi says
The DMRE is looking at ways to make exploration easier, including the possibility of government funding it as financial institutions have been loath to fund it. "There is a big discussion we are having with Treasury about that," he said.
 All in all, the ANC winning power will mean a continuation of SA's economic decline and the loss of both foreign and local investment despite the opportunities that exist. This lack of direct foreign investment can be seen in the low level of exploration, which poses a threat to the future of the industry as it means that new mines are not being created.
According to these analysts and business people's views, whatever the political outcome of the elections, the skills and capacity challenges of the state will persist. So too will the mining industry's frustration at the slow turnaround times by DMRE in processing applications for mining and prospecting rights and requests for mineral rights transfers that it has had to live with for the past decade.
Loadshedding, which has slowed down mining production, is likely to see some improvement in the medium term as generation from renewables comes on stream, but will continue to be a constraint on production while continued logistical challenges in the railways and ports will hamper exports.
A future ANC government will stick with its broad-based black economic empowerment policy, while the recently promulgated Employment Equity Act and the strict conditions placed on the importation of technically skilled personnel will add to the mining industry's challenges in recruitment.
On the plus side, progress should be made in the year ahead in replacing the outdated manual cadastral system, which has caused immense frustration and hindered investment in mining exploration.