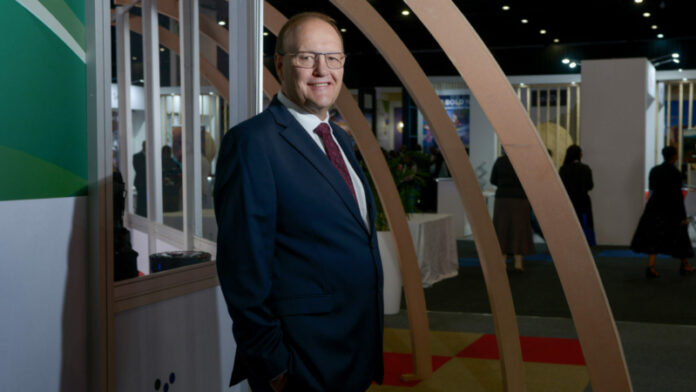 GOLD Fields will announce a new CEO in about two weeks time, said Bloomberg News citing the group's interim boss Martin Preece.
Preece told the newswire the company had recently completed the final rounds of interviews with candidates. Gold Fields is just beginning a search for a new chief financial officer after Paul Schmidt retired in August, he said.
Asked about the leadership position in June, Preece told Miningmx that he wanted the job on a full-time basis, adding that the departure of former CEO Chris Griffith in November hadn't unduly harmed Gold Fields. He also said it was important to move away from a business run by personalities to one run by a corporate personality.
"I am very different to Chris; I'm very different to Nick [Holland, predecessor to Griffith], and if the board was trying to get carbon copies to just keep on replacing with the same, you're never going to grow your business," Preece said.
Preece also said a decision was imminent on whether Gold Fields would retain an interest in Askano, a Ghana mine it shares in joint venture with Galiano Gold. "One way or another, I think in the next three or four months we'll have a resolution on the way forward with Galiano," Preece told Bloomberg at the Denver Gold Forum.
Galiano impaired the mine $153.2m in 2022 after it failed to reach guided production levels and as costs rose. Griffith identified the mine as a possible asset for disposal. The Asanko mine produced 170,342 ounces of gold in 2022 of which half was attributable to Gold Fields.
Last week, Gold Fields said 2024 gold production would come in at between 400,000 and 430,000 gold equivalent oz at an all-in cost of $900-860/oz, rather than the 500,000 oz previously forecast. This was owing to a delay in the full commissioning of its Salares Norte mine in Chile which would only produce 1,000 gold equivalent oz, as opposed to the previous guidance of 15,000 to 20,000 oz.