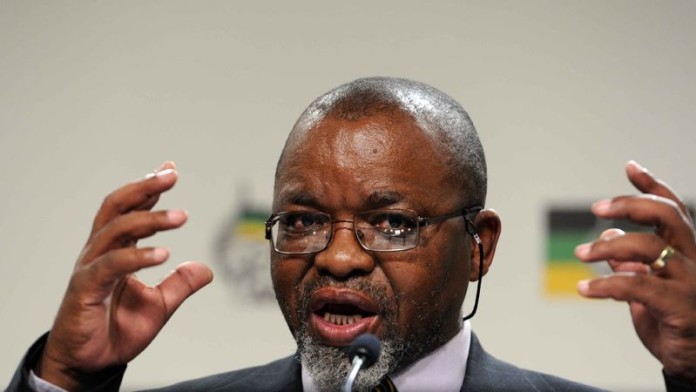 SOUTH African mines and energy minister Gwede Mantashe resorted to mining analogy to comment on recent executive and non-executive departures at Transnet and Eskom.
In an article by News24, the minister is cited as describing recent resignations at state-owned companies as like mice running from methane. He added: ""If you are underground and see mice running … you just follow them. Because when they run, half the time, they are smelling methane. To save yourself, you just follow them".
Before serving as secretary-general of the National Union of Mineworkers, Mantashe worked in the gold and coal industries albeit in above-ground roles. He was commenting at the Africa Oil Week held in Cape Town today.
Last week three of Transnet's most important executives announced plans to quit the company at month-end. These are Transnet CEO, Portia Derby, her CFO, Nonkululeko Dlamini, and Siza Mzimela, CEO of Transnet Freight Rail, a division of Transnet. On Monday, Eskom chair Mpho Makwana resigned.
"When there is an exodus of executives at institutions, there should be a kind of methane we investigate," Mantashe was quoted as saying. "It is concerning to have a number of executives running like mice, running from methane in a short space of time … what is the methane they are running from?"
News24 also said Government's updated Integrated Resource Plan (IRP) would be put before Cabinet, although it was unknown whether certain energy generation technologies would be included or excluded. That would be "putting the cart before the horse", said Mantashe.
"I can tell you that it will be a multi-pathway IRP that we will see," Mantashe said. "By [the] end of October, we will be tabling that to the Cabinet," he said. The current IRP 2019 maps out South Africa's energy planning up to 2030, said News24.