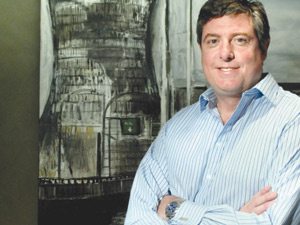 [miningmx.com] – COAL of Africa (CoAL) said it had been awarded an amended environmental authorisation for its Vele colliery from South Africa's Department of Environmental Affairs.
"The amendment is the first of several required to be granted in relation to the planned modifications to Vele's processing plant, and is a further step toward achieving full regulatory compliance required to begin construction," the company said.
CoAL is also seeking a renewal of its integrated water use licence since the current licence expires in March 2016. CoAL said it was prudent to renew the licence before committing further funds to Vele, currently on care and maintenance.
Vele was the subject of extraordinary opposition between 2011 and 2013 owing to its controversial positioning near the Mapungubwe region in the Limpopo province, listed as a heritage site by the United Nations.
David Brown, CEO of CoAL, said the company would "continue to engage" with the regulatory authorities and other stakeholders.
"This period also gives the company further time to assess the outlook for coal prices," said Brown who added that discussions continued with "… appropriate end users regarding off take agreements'.