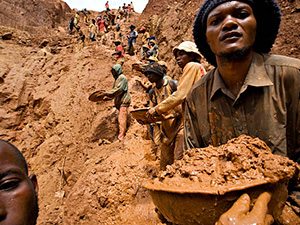 [miningmx.com] – GECAMINES, the state-owned base metals company of the Democratic Republic of Congo (DRC), sold a copper and cobalt exploration permit to the Chinese for $52m, said Reuters citing a Gecamines announcement.
The 13 square kilometre concession, which is in southeast Katanga, consists of 354,619 tonnes of copper and 62,903 tonnes of cobalt and was controlled by Gecamines' former subsidiary, Compagnie Miniere du Sud Katanga which Gecamines has since absorbed.
The permit was sold to Congo Dongfang International Mining, a subsidiary of Chinese company Zhejiang Huayou Cobalt Co., said Reuters.
Click here to read the full article