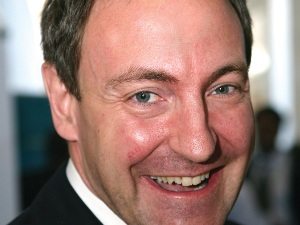 [miningmx.com] – PLATINUM Group Metals (PTM), the Toronto-listed platinum exploration and development company, has consolidated its properties on the Northern Limb of the Bushveld Complex and attracted $20m in funds.
The group announced today that its Waterberg Joint Venture project and Waterberg Extension project had been consolidated by agreement of PTM and its co-investors which include empowerment partner Mnombo Wethu Consultants and Japan Oil, Gas and Metals National Corporation (JOGMEC).
In terms of the consolidation, in which the parties agreed to exchange ownership in the two properties, PTM will own 58.62% of the consolidated properties of which some 12.97% would be indirectly held through Mnomob.
Mnombo would hold 26% of the combined projects – in line with South African BEE laws as set down in the mining charter – while JOGMEC would own 28.35%. JOGMEC had also agreed to pump $20m into exploration of the properties, including $8m as budgeted for the 2016 financial year.
JOGMEC was formed in February 2004 through the integration of Japan National Oil Corporation and Metal Mining Agency of Japan.
"The consolidation of the Waterberg Project eliminates project boundaries; reduces development, administration and infrastructure costs; creates strong efficiencies; and enables the most economic development of the deposit," said Michael Jones, CEO of PTM.
Jones said in January that his company was to seek investors for its Waterberg platinum projects, but added that the firm intended to retain control of the 29 million inferred ounce prospect.
He said it would speak with its partners and other third parties interested to become involved at Waterberg, described by CIBC Capital Markets in 2013 as "a company maker".
According to CIBC, the Waterberg deposit is wide and relatively shallow and could result in a mine producing up to 450,000 oz/year of platinum group metals (3E).