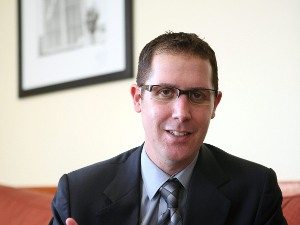 [miningmx.com] – THE fate of Atlatsa Resources was thrown into further question after it missed today's deadline for filing its interim figures – a development it put down to uncertainties regarding markets, its operations and its "financial condition".
"At this time it is uncertain as to when the company will be able to finalise its financial statements and related disclosures," it said in a statement to the JSE.
It had also made an application to halt trading in its shares by the directors of the company although all other shareholders could continue to buy or sell the firm's stock. Shares in Atlatsa have fallen 78% in the last three months.
It said it remained in talks with 49% shareholder, Anglo American Platinum (Amplats) regarding its "future sustainability" of its principle asset, Bokoni Mine, which is situated in the northern part of the Bushveld Complex.
Atlatsa said on July 1 that C$42.4m in financial support from Amplats, intended to tide Bokoni Mines over until 2016 amid a period of capital expenditure, had failed. This was owing to deteriorating market conditions which has seen the rand price for the basket of PGMs fall to about R11,000 per PGM oz from R12,000/oz in July, and down from R13,400/oz – or some 18% – in a year.
The firm's commercial director, Joel Kesler, told Miningmx in July that time was not on its side. "This will have to be dealt with as a high priority item," he said of the C$42.4m loan failure.
Atlatsa has been recapitalised several times by Amplats, mostly because the company counts as an important chip in parent firm's Anglo American's empowerment credits. Its empowerment deal was first priced as the world enjoyed a platinum price bull run.
However, the words of Anglo American CEO, Mark Cutifani, on July 30 in which he said black economic empowerment companies should be "allowed to fail" must be ringing like an alarm bell.
"The tough reality is that if BEE business is failing, maybe it should be allowed to fail," Cutifani said in an address to the Gordon Institute of Business Science. "If we prop up those that can't be successful, we do those who can be [successful] a disservice.
"This is something we are thinking about very carefully. If we have a partner, we will do everything to make it successful, but sometimes you have to make tough calls," he said.
Atlatsa reiterated earlier statements that there was no certainty the company's situation could be resolved.
Said Atlatsa: "Significant doubt remains regarding the company's ability to continue as a going concern. No assurances can be given that the issues being faced by the company will be resolved," it said.