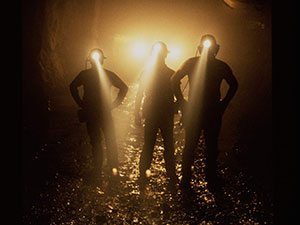 [miningmx.com] – THE South African government ordered that platinum miners in the country's North West province stop all underground mining until safety audits were produced – and then withdrew the notice.
The initial instruction followed four fatalities in a week that were thought to be at Impala Platinum's 14 shaft and operations managed by Royal Bafokeng Platinum. Miningmx is attempting to confirm these fatalities with the companies involved.
A mine wide shutdown in the province would have come at a bad time for the platinum sector following a 20% deterioration of the platinum price since mid-2015 to its current level of $840/oz leaving many mines operating a below break-even.
The Mines Health and Safety Inspectorate issued a letter on December 12 to all employers of underground mines in Rustenburg in which it called for "… the statutory instruction to withdraw all employees from all underground workings operating in Rustenburg".
It had earlier conducted a safety review following the deaths of the employees in which it concluded that the accidents had been caused by various acts of non-compliance including "… inadequate support and fall of ground management systems, a failure or inadequate early entry examinations, and a lack of knowledge and appropriate skills by competent supervisors and miners on how to deal with geological features".
"This instruction shall take effect immediately and shall remain in force until such time that employers come up with audit reports and alternative measures …," said the letter which was signed by Monageng Mothiba, principle Inspector of Mines in the North West region of the inspectorate.
Charmane Russell, spokeswoman for the platinum companies, said the notice had been withdrawn but gave no details as to why Government conducted the about-turn or how the platinum companies were able to influence the departmental turnaround.