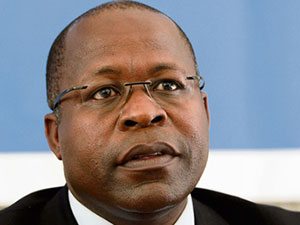 [miningmx.com] – SOUTH Africa's state-owned Public Investment Corporation (PIC) had increased its stake in Lonmin to 29.99% following a rights offer and placement in which $400m was raised for the platinum producer.
Lonmin said on December 11 that just over 70% of shareholders had followed their rights and that its sponsoring banks would place the balance of the issue. These shares had now been sold.
"The Lonmin board and management thank all shareholders and appreciate the valuable additional support from the PIC and all the other existing and new international shareholders," said Lonmin in a statement.
The rights offer paves the way for the re-schedulding of some $370m of debt in Lonmin to 2020 compared to 2016. It also effectively gives the approval to Lonmin's business plan which it said would see it generate cash even at the current price of platinum.