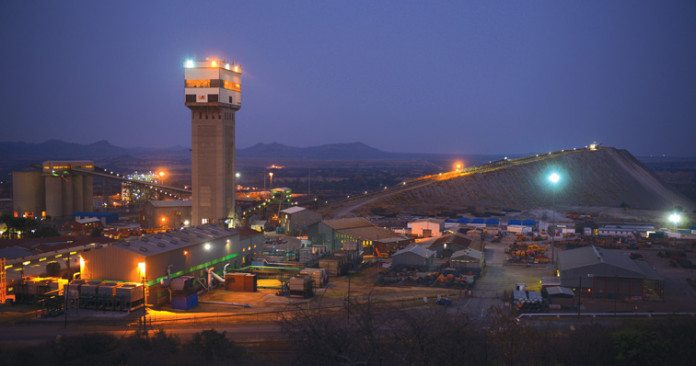 SHARES in Lonmin – up about 141% this year – have a long way to go before clawing back the dramatic losses suffered between 2014 and 2015, but the firm's interim results are certainly a step in the right direction.
The company was cash flow positive after capital expenditure in the second quarter of this year (the second half of its interim) and posted an operating profit of $36m against a $6m loss in the previous interim period.
It is also meeting the cost-saving targets it promised last year.
But analysts think this is the bare minimum.
When Lonmin was budgeting for this year, it did so under the heavily constrained conditions of trying to raise $400m in a widely criticised rights issue, its third in recent years.
Investors who were keeping tabs on the matter will remember just how Lonmin's very existence was in doubt. Without the rights issue, there was no chance of Lonmin being able to reschedule debt due in 2016 of $370m to 2020.
As it turned out, the rights issue – grudgingly one suspects – passed muster at the shareholder's meeting, and was then 30% under-subscribed. This meant that the Public Investment Corporation (PIC) was require to honour an underwriting guarantee which took its stake in Lonmin to 29.99%.
Investors will also recall the social dilemma at play in lending more money to a company that, were it not for the 30,000 jobs at stake, and the risk of renewed and possibly visceral discontent at the scene of the Marikana atrocity, would have been heading for business rescue.
All that is history.
The future is whether Lonmin can succeed and avoid another shareholder bail-out. So far, it's looking good, but analysts say the much criticised business plan still has weaknesses.
"We remain concerned that Lonmin is caught in a vicious cycle of capital under-investment and production cuts," said Christopher Nicholson, an analyst for RMB Morgan Stanley.
He contends that the capital expenditure budget for the 2016 and 2017 financial years is about $70m under the level required in order to sustain production. Lonmin actually reduced its capex guidance for 2016 to $105m from $132m.
In addition, short term cost per ounce reductions were "flattered" by production harvested from Newman and Hossy, two shafts Lonmin CEO, Ben Maraga, said would be shut as part of the cost-cutting strategy.
Safety stoppages following two fatalities in the current (third) quarter and further delays to replacement volumes pose additional downside risks in the second half of Lonmin's financial year which ends September 30, said Nicholson.
The fate of platinum group metal (PGM) prices is another factor over-arching the share.
Most analysts think the current platinum price can't be sustained in the medium term, although the recent rand weakness against the dollar is helpful to the overall basket.
RMB Morgan Stanley said Lonmin's share price was pricing in a platinum price of between $1,200 to $1,300 per ounce assuming a rand of 15.50 against the dollar. Platinum was trading at $1,041/oz at the time of writing.
Based on its forecasts for PGM and platinum prices, Goldman Sachs thinks Lonmin will become a cash burner again, and may require further funding in the future.
"The key issue for the company remains that it continues to burn cash – on Gse (Goldman Sachs estimates and spot PGM/ZAR estimates) something about which it can do little given that it requires another significant capital expenditure and/or cost reduction," Goldman Sachs said.
"As such we believe that the company will be forced to raise funds over the medium term," it added. Quite how the PIC and other shareholders will take to such a turnout will make for interesting reading.