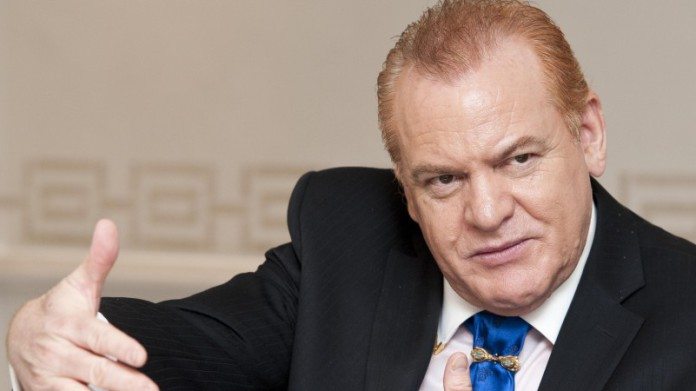 GOLD Fields was set to approve the expansion of its Damang mine in Ghana with a final decision on the $100m project due within a month, said the gold firm's CEO, Nick Holland.
The R50.6bn group said in November it might may more sense to keep the optionality of Damang's expansion "in the ground" given weakness in the gold price.
Since then, however, the gold price has gained nearly 17% which has put a fresh complexion on the mine's investment prospects, a turn of events that has been assisted by a development agreement between Gold Fields and the Ghanaian government.
Announced on March 26, the development agreement allows for a reduction in the corporate tax rate to 32.5% from 35% previously, effective from March 17.
The agreement also set down a change in the royalty rate from a flat 5% of revenue to a sliding scale royalty based on the gold price. The terms of the agreement would be effective for nine years at Damang, and 11 years at the nearby Tarkwa mine.
"I think the sense is that with the development agreement, and the fact that we've got a really good core of high grade material underneath the original pit of two million or three million ounces of high grade, that puts us in a very good position to go ahead and do it," said Holland.
"The development agreement in Ghana is a step change for us," he said. "It really puts Tarkwa in a much better position which was already making good money, but it improves it, and it creates a platform for us to look at the push back of the high grade pits at Damang," he said.
Holland added that Gold Fields retained an interest in participating in merger or acquisition activity even if the improvement in the dollar gold price made the market more competitive.
"Everything in Gold Fields has been bought," he said. "We've been much better at buying stuff and getting a lot more out of it than maybe other companies have been able to do.
"Now we bought Damang for $32m; we bought Cerro Cerona for $40m. We got these things for an absolute bargain. So we've been quite good at that, but M&A is still something out there.
"I think it's becoming increasingly more difficult to buy stuff today, which speaks volumes for the decaying profiles that must exist in the seniors. You've seen when a decent asset comes onto the market, it's like a feeding frenzy," he said.
Analysts have said Gold Fields is due to enter a high capital expenditure phase following disappointing production figures from its South Deep project in South Africa while its Australian mines are nearing the end of their lives, and require brownfields expansion to continue.
The group said it would budget A$86m (R952m) for exploration in 2016 having intensified its search for more gold from last year in which its spent A$91m (R1bn). It described its exploration efforts in Australia as part of a three-year strategy.
"We are targeting to replace depletion in 2016 and aim to add additional targets to the pipeline that will give us improved flexibility and optionality over the long term," Gold Fields said in its full-year results commentary in February.
"Over the past decade, our exploration efforts have largely resulted in us being able to replace what has been mined and we believe there are reasonable prospects that this can be replicated in the future," it said.