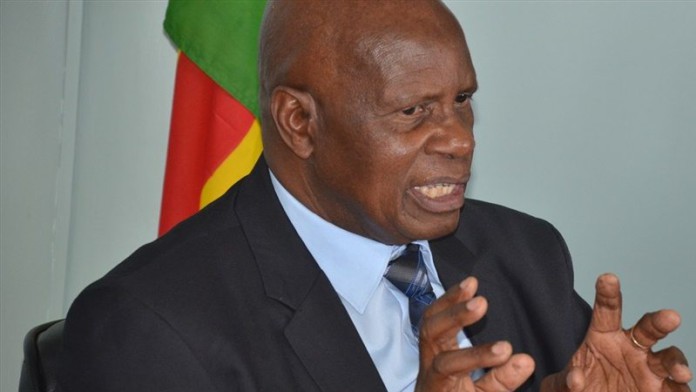 ZIMBABWE has again postponed a 15% tax on exports of unbeneficiated platinum group metals (PGMs) to 2018 so that miners can redouble their efforts on building refinery projects.
"With regards to value addition, Government has noted progress made by platinum producers and accordingly, extends the reprieve to December 2017," said Patrick Chinamasa, Zimbabwe's finance minister.
Failure to meet the deadline would mean the tax would be finally imposed, said Chinamasa. He was commenting during his 2017 budget statement which he delivered today.
Companies such as Sibanye Gold and Anglo American Platinum (Amplats) are required to build PGM smelter facilities in line with Zimbabwe's local beneficiation policy. Amplats said it was investing in a smelter at Shurugwi where it operates its Unki platinum mine.
In its 2015 Finance Bill, Zimbabwe fixed the date for implementation of the 15% tax on raw platinum for January 2016. This caused jitters in the industry prompting the government to defer the tax to January, 2017.
Now the deadline has been fixed for the end of next year. Miners in Zimbabwe have also complained about high taxation and high ground rental fees.
Zimbabwean platinum miner, Zimplats – which is owned by Impala Platinum – exports a semi-processed matte of the precious metal for final refinery in South Africa, although it is upgrading its Selous Metallurgical Complex.
A Zimbabwe Mining Sector Survey commissioned by the Chamber of Mines of Zimbabwe, released this week, demonstrated that resource groups in Zimbabwe were being held back from implementing beneficiation projects owing to electricity and feed-stock supplies.
"Capital constraints, constraints in electricity supply, high cost of electricity, low feedstock and low commodity prices, were cited as the major challenges in initiating beneficiation facilities," the report said.
Isaac Kwesu, CEO of the Chamber said progress from the platinum miners had met government expectations, however. "The tax was effectively a carrot and we believe the plans and programs that the platinum miners are implementing meet expectations".
Mining industry sources in Zimbabwe say the Mimosa mine in Zimbabwe, which is jointly owned by Implats and Sibanye Gold, is in talks with RioZim to utilise its Empress Nickel Refinery.
But miners had turned down the Bindura Nickel Corporation (BNC) smelter as an option for their matte. Batirai Manhando, MD of BNC recently said the Zimbabwean platinum producers preferred "to treat their own platinum".
Zimbabwe's mining sector was forecast to grow by 0.9% in 2017, owing to depressed commodity earnings as well as marginal output gains from minerals such as gold and chrome, said Chinamasa.
The 2016 overall economic growth for Zimbabwe has been put at 0.6%, weighed down by "under-performance across all sectors" of the economy.