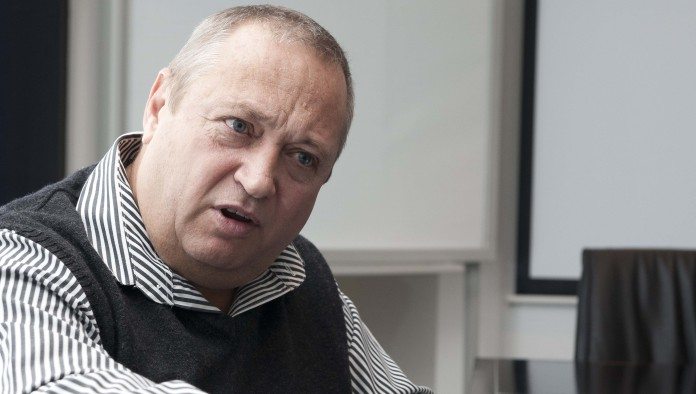 THERE are market whispers that Sibanye Gold's daring R30bn takeover of Stillwater Mining, a platinum and palladium company in the US, may be Neal Froneman's first major misstep in his empire-building efforts at the South African company.
Said one analyst who asked not to be named: "There are many examples of South African companies seeking to compete in overseas markets and they have failed. One is thinking of Woolworths, Sanlam, Tiger Brands".
They are thinking if it could have been better for Froneman to have looked to further consolidate the South African platinum sector. News earlier this month that Sibanye had kicked the tyres at Lonmin is evidence it was considering the possibility of further consolidation.
"This is where the synergies exist. But to play in the international field: you become a small fish in a very big pond," said an analyst. "The assets are also being run from afar and this stretches Froneman whose real ability is to get the best from his mature assets at home," he said.
Froneman commented last year that buying Stillwater would help lower Sibanye's cost of capital as it would be earning dollars. It would also give the company access to the somewhat opaque platinum recycling market, in which Stillwater participates, and possibly bring about a share re-rating as Sibanye would now be internationalised.
Still, the deal seems counter to comment in 2015 following Sibanye's R4.5bn bid for Anglo American Platinum's (Amplats') Rustenburg Platinum Mines in which Froneman said: "As much as we believe there is consolidation necessary in the gold sector it really is a view based on enhancements from rationalising infrastructure, and we have a similar view on platinum.
"We do not anticipate Rustenburg being only one step".
Asked if Stillwater represented a change in strategy, James Wellsted, head of corporate affairs for Sibanye, said it was "completely consistent" with what Sibanye has aimed at all along.
"I think people expected Sibanye to be the new Harmony Gold, buying up marginal assets all the time and extracting synergies. Whilst we still see a future in South Africa for consolidation, especially in the platinum sector, Stillwater represents for us a world class asset where the value hasn't been fully realised.
"Obviously we have spoken to every platinum producer in South Africa and while we could have bought a company like Lonmin or Impala Platinum, would that have been much cheaper than Stillwater.
"There's a lot of uncertainty in South Africa in respect of regulatory requirements while Lonmin has a lot of debt, and uncertain labour relations. Whereas in Stillwater, we have bought a high quality asset that is increasing production which will take us down the cost curve. And it's cash generating; probably one of the few companies in the platinum producing world, that is cash positive," he said.
Sibanye has already won regulatory support from the US competition authorities for the takeover and has the support of some of its key shareholders – including the Public Investment Corporation, the government-owned asset management firm.
But analysts have questioned Froneman's decision to use Sibanye shares to pay part of the consideration for Stillwater through a minimum R10.3bn rights issue that may dilute earnings. "Given our share price, it is better to do a rights offer than give other shareholders our shares," said Froneman at the time when the Stillwater deal was announced in December.
"This should not be seen as a first step in exiting South Africa," Froneman said. "We are very focused on being a South African champion and our listing will remain primarily in Johannesburg," he said.
"We are not done on the PGM strategy. Our focus is on closing out this transaction, raising the debt and doing the rights offer. Once we are back down to normal leverage (deb to equity) levels, we will determine our next step. We are going to do more to fill the gap in terms of mine-to-market in South Africa," he said.