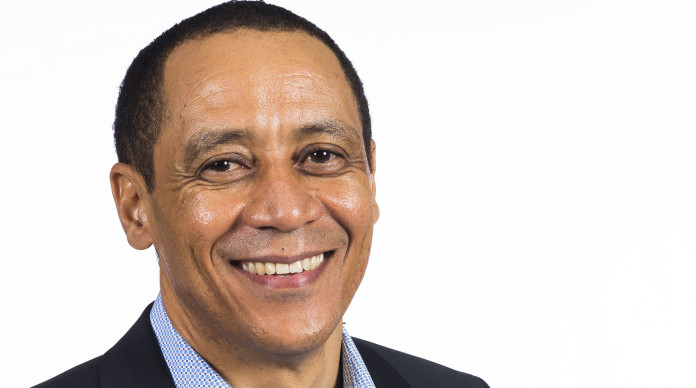 TRANSNET Freight Rail (TFR) has pegged maximum coal railage capacity on the Richards Bay line at 81 million tonnes (mt) annually for at least the next six years in response to depressed international coal market conditions in a revision to previous plans to install capacity of 85mt/year.
That's according to TFR COO, Nozipho Sithole, who was taking part in a presentation to financial media at the Richards Bay Coal Terminal (RBCT) headquarters in Richards Bay today at which it was revealed exports through the terminal dropped 4% in 2016.
The RBCT exported 72.57mt last year (2015 – 75.37mt) and that was only thanks to a major surge in exports during the last three months when the terminal handled 20mt and put through 8mt in the month of November alone – equivalent to an annualized rate of 96mt.
Sithole also revealed that TFR had taken international market conditions into account in its business dealings with the coal exporters and been "very reasonable" on the issue of the "take or pay penalties" that could have been imposed on exporters falling below contracted export volumes.
All the RBCT exporters had to sign such rail tariff contracts which TFR had demanded before it would commit to investing in the extra locomotives and rolling stock as well as the infrastructure required to expand capacity.
Sithole said no exporters were charged take-or-pay penalties last year commenting: "We have been realistic. Commodity price movements at times can be viewed as an 'Act of God'.
RBCT non-executive chairman, Mike Teke. said that, so far, there had been no change regarding the status of Optimum Colliery's membership of the RBCT following the proposed sale of its 7.5% stake by Gupta-controlled Tegeta/Oakbay Resources to international commodity trading firm Vitol.
This is despite speculation in September/October last year that Vitol intended applying for membership of the terminal following the acquisition and that this was likely to be opposed by a number of existing shareholders.
In September, RBCT CEO Alan Waller commented on the Vitol/Optimum deal that: "The RBCT board is following due process with this matter".
Teke is being replaced by Nosipho Siwisa-Damasane – a former CEO of the RBCT – who was also at the presentation and stated no application for a new membership to replace Optimum had yet been received by the RBCT board."If there is an application it will be dealt with by the board in terms of the shareholders agreement," she said.
Asked how that would work – and whether such an application could be blocked by one or more of the existing shareholders – she replied: "We have not experienced that before. We will see how it goes".
Turning to the status of the terminal's 'Quattro' black junior coal mining exporters, Waller confirmed market speculation that export volumes from these companies had fallen sharply during 2016.
Quattro exporters are allowed to export a total of 4mt annually through the terminal, but RBCT statistics show actual exports amounted to 2.2mt in 2015 and only 1.8mt in 2016 as a number of junior miners either closed down or were unable to export at a profit.
Waller said a process to re-allocated the unused export volumes to other existing Quattro members as well as potential new members was currently underway.