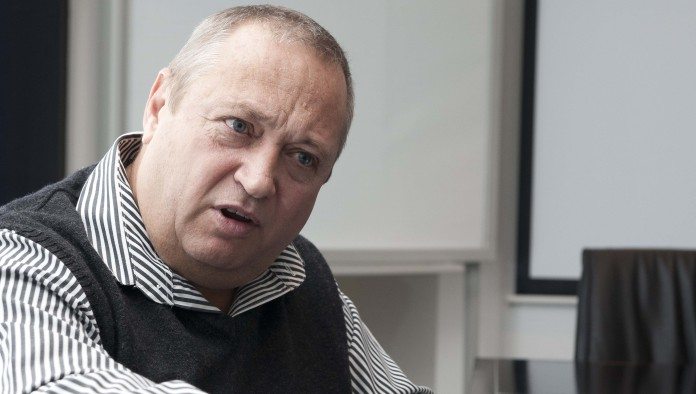 THERE was a "high degree of concern" for the economic viability of up to 300,000 ounces of Sibanye Gold's platinum group metal (PGM) production should the slump in the rand basket price of the metals continue.
"If by year-end, this production is not profitable, closure may be the only option," said Neal Froneman, CEO of Sibanye. "There is a high degree of concern that it will not make the grade especially as the chrome price has also come off a bit."
Froneman told Miningmx in February that up to 300,000 oz of platinum production from Rustenburg Platinum Mines (RPM), the suite of shafts Sibanye bought from Anglo American Platinum (Amplats) last year, was at risk due to low prevailing rand PGM basket prices.
"There are some shafts that we always knew had a high potential to remain loss-making," said Froneman in an interview on May 29. "Our supply/demand analysis has proven pretty accurate. We called the deficit in palladium just about spot on and we believe that platinum is in a small surplus so from that perspective it makes sense to take some platinum out of the market."
The Competition Tribunal approved the retrenchment of over 500 employees as a direct result of the merger of RPM with Kroondal Platinum Mines which Froneman bought when paying R4bn for Aquarius Platinum.
On January 26 2017, Sibanye issued an S189 and announced approximately 500 jobs were at risk as part of a R800m cost cutting drive over three years at RPM and Kroondal. Roughly R200m would be saved from job reductions.
In terms of the sale agreement, Anglo American Platinum, which sold RPM to Sibanye, will foot the first R267m of cash losses (after capex) that may flow from the mining complex until the end of 2018.

LONMIN
Froneman also said that a recent decision to review further investment in South Africa did not automatically preclude buying additional platinum assets if the right opportunity emerged. But the opportunity would have to meet the company's investment hurdle rates which had increased following the sovereign downgrade, widely linked to President Jacob Zuma's cabinet reshuffle on March 31 in which finance minister, Pravin Gordhan, was fired.
"It doesn't mean there are no scenarios where we are opposed to investing in South Africa, especially as assets in the country are probably going to become cheaper and cheaper," he said.
"But if the investment environment still remains uncertain, it is unlikely that South African assets and projects will meet our hurdle rates," he said.
Sibanye has been frequently linked with an offer for Lonmin or Impala Platinum in terms of a fourth PGM deal which will take the company from mine to market.
Lonmin was last week tipped by certain analysts to be likely to launch a fourth rights issue in eight years as the platinum price continued its dismal performance. Froneman said another sovereign downgrade of South Africa's credit rating would hit the rand, however, which would buy struggling miners more time.