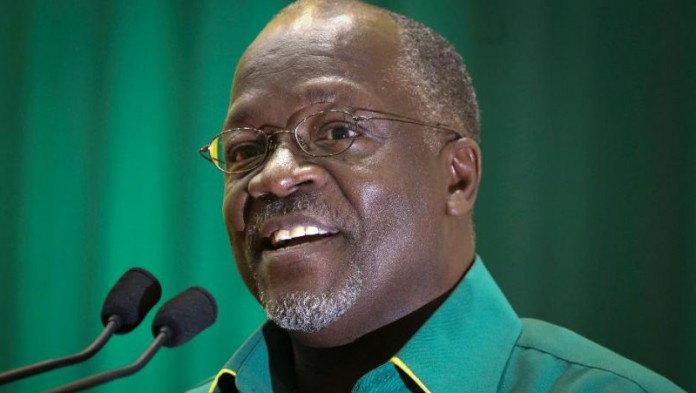 ACACIA Mining may be facing curtailment or closure of up to two thirds of its annual gold production owing to a dispute with the Tanzanian government which one bank described as potentially an "irrational administration".
A committee of Tanzanian academic and industry professionals said in a report last week that Acacia had understated the value of concentrate delivered from two of its gold mines to the port at Dar-es-Salaam by up to ten times – an outcome that had the UK-listed gold producer scratching its head.
The committee was formed following a ban on concentrate of minerals from Tanzania and is an expression of the hard line stance taken by Tanzania President John Magufuli. Last year, he banned imports of coal in order to stimulate Tanzania's domestic coal industry.
Acacia said the implication of the committee's findings is that its Bulyanhulu and Buzwagi mines – from which the concentrate was delivered – each produce more than 1.5 million oz of gold annually. "This would mean they are the two largest gold producers in the world; that Acacia is the world's third largest gold producer, and that Acacia produces more gold from just three mines than companies like AngloGold Ashanti produce from 19 mines, Goldcorp from 11 mines, and Kinross from its nine mines," said Acacia.
Bulyanhuly and Buzwagi produced a combined 451,262 oz in the firm's 2016 financial year, of which an estimated 200,000 oz would have reported to concentrate.
Analysts fear a near-term resolution to the dispute is not in sight and that the company is not dealing with a rational administration. Shares in Acacia had fallen 35% reflecting this concern, said Investec Securities. "We had expected the concentrate ban to be resolved, anticipating perhaps some penalty in the form of increased tax prepayments," said Investec Securities analysts, Hunter Hillcoat and Marc Elliott in a note published today.
"However, given the implausible assertions being propagated by the Tanzanian government, it now appears that Acacia may not be dealing with a rational administration and that there may not in fact be an equitable resolution to come.
"Unless some resolution is reached, Acacia now faces the prospect of a protracted and costly legal battle in international courts," they said.
With net cash of $196.2m as of March 31, Acacia's short-term liquidity is not in doubt, said BMO Capital Markets analyst, Andrew Breichmanas, but it may need to refund $22m in advanced payments and to prepare to defend against demands for further royalty payments, taxes, or penalties.
Breichmanas said that "… it now appears that a near-term resolution to resume concentrate exports may be difficult to achieve, likely forcing management to consider the suspension or curtailment of operations".
The concentrate is delivered from Acacia's Bulyanhulu and Buzwagi mines – its third mine, North Mara, produces doré – and is equal to two-thirds of production and some 30% of total revenue. Acacia said it was losing $1m a day in revenue.
Acacia said in a statement issued on May 26 that owing to the revenue losses, it was considering all of its options.