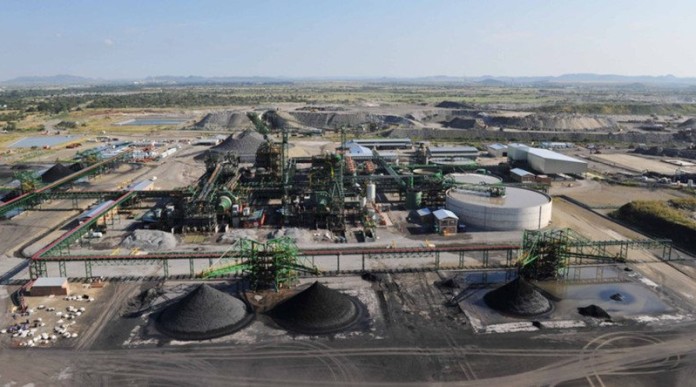 CHROME and platinum group metal (PGM) mining firm, Tharisa, kicked off its 2018 financial year in rude health taking mining volumes for both metals to fresh highs whilst even the PGM basket price cooperated with improvements in the palladium price.
First quarter chrome concentrate production came in a 365,800 tonnes, a 1.5% increase on the previous quarter's record while speciality chrome concentrate output – from which Tharisa earns a premium – totalled 88,000 tonnes, a 5.5% increase quarter-on-quarter. PGM production of 38,800 oz was described as "solid". PGM recoveries also improved.
Tharisa has not adjusted its production guidance for the year as yet which was put at 150,000 ounces of PGMs and 1.5 million tonnes of chrome, but it is set fair for some robust returns, especially if prices hold. It said in November that it would introduce an interim dividend to its payout mix, lift the overall payout policy, and pay a five US cent per share final dividend compared to the one cent per share dividend in the 2016 financial year.
Commenting in its first quarter review, the company said the chrome market was in good shape. "The market fundamentals for chrome remain sound with continued growth forecast for the global stainless steel industry," it said. There were about two months of inventories at Chinese ports equal to 2.2 million tonnes (Mt).
There was even evidence of an improved PGM basket price. Overall spot palladium prices increased 58% and rhodium prices were 52.6% in 2017. For the first quarter of Tharisa's financial year, the average PGM contained metal basket price was $865/oz or R11,827/oz – $40/oz higher than the previous quarter.
"PGM basket prices continued to reflect improvements in spot palladium and rhodium prices with palladium comprising 16.6% and rhodium comprising 9.4% of the Tharisa basket," the company said. The spot palladium price averaged $993/oz in the first quarter, and ended the calendar year at $1,057/oz, while spot rhodium prices averaged $1,351oz, and ending the calendar year at $1,470/oz.
The production results were "… slightly better than expected overall with chrome concentrates up 7% and PGM production up 4% versus our estimates," said BMO Capital Markets analyst, Alexander Pearce in a note today.
"Whilst we do not expect to make any significant changes to our forecasts at this stage, the strong start to the year is certainly a positive," said Pearce who gave an 'outperform rating' to shares in Tharisa. Shares in the company are some 5% higher in the last seven days. On a 12-month basis they are 16% weaker.