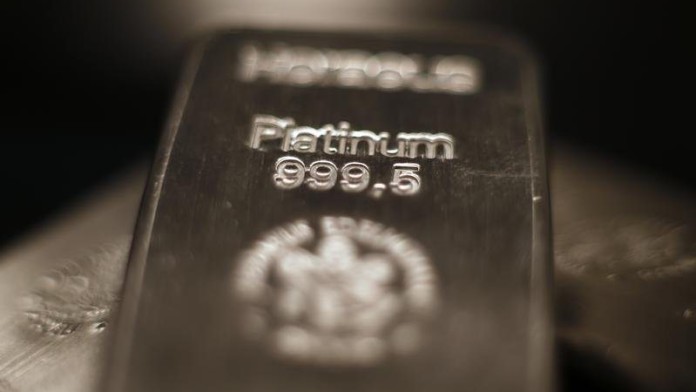 Embattled South African platinum miners are being handed a measure of relief from their grim financial situation by the jump in the prices of the various by-product metals they produce – in particular nickel and palladium.
Those prices are being driven higher by a surge in demand following the imposition of tighter sanctions by the United States on Russia which have so far targeted major aluminium producer Rusal.
Norilsk Nickel – the world's largest palladium producer and second largest nickel producer – is also Russian. So far it has not been affected but consumers are scared it will be hit in due course and are stocking up on supplies of these metals which are crucial to the automobile and battery manufacturing industries.
While the extra by-product revenue helps the SA miners it will still take a recovery the platinum price to put them back on a secure footing and that is not happening.
The platinum price has dropped to current levels around $940/oz from just over $1,000/oz in January and is down 39% from the five-year high of $1,541/oz set in 2013 and 60% down on the record price of just under $2,300/oz set in March 2008.
Northam Platinum CEO Paul Dunne stressed the country's mines are primary producers of platinum and commented, "platinum accounts for 60% of the basket price received by the platinum mines and the platinum price is not moving, "
By-product metals manufactured through the complex metallurgical processes needed to refine platinum include; nickel, copper, chrome, gold, palladium, rhodium, osmium, iridium and ruthenium. The palladium price has been high for the past two years and has just gone through the $1,000/oz level while nickel blasted-off this week from $14,200/t on Wednesday to $16,150/t on Thursday.
According to SP Angel analyst John Meyer that was the "largest intra-day gain since the financial crisis as the stainless steel metal became ensnared in US sanctions concerns and rising battery demand."
After palladium the two most important platinum group metal (pgm) by-products for the South African miners are rhodium and iridium. Both are doing well with rhodium back to around $2,000/oz which is still way short of the $10,000/oz at which it spiked in 2008.
Pulling it all together, Noah Capital mining analyst Rene Hochreiter said his financial model shows that the surge in by-product revenues has restored much of the SA platinum industry to profitability at current prices – nickel at $16,000/t; palladium at $1,008/oz; rhodium at $2,080/oz and copper at $7,000/t .
Hochreiter commented, "I show a basket price of R446,000/kg of pgm plus base metals produced at these prices. Remove the base metals and that basket price drops to R399,000/kg. At R446,000/kg my numbers show the industry is profitable on an AISC (all-in sustaining cost ) basis bar Northam's Zondereinde mine.
Hochreiter reckoned the most profitable platinum mine was Anglo American Platinum's Mogalakwena open cast operation showing a AISC profit margin of 73% followed by Two Rivers (a JV between ARM and Impala Platinum) at 48% and Impala Platinum's Zimplats operation at 43%."
But Dunne replied, " the rising by-product revenues are positive for us but I can't see the platinum sector being profitable just yet because of these higher by-product prices.
" I would point out I am talking mainly about the deep-level mines located on the Western Limb of the Bushveld Complex around Rustenburg. The situation may be different for producers in other areas where the ratio of palladium to platinum in the orebody is different to the Western Limb mines."