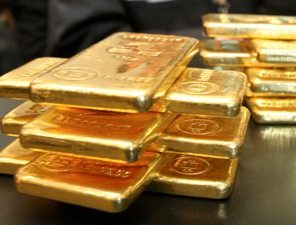 Acacia Mining interim CEO Peter Geleta gave nothing away in his review of the March quarter on the two burning issues shareholders most want to hear about – the discussions between controlling shareholder Barrick Gold and the Tanzanian government and the possible sale of its mines.
Acacia has been targeted by the Tanzanian government through a number of draconian measures which have called into question the future of the company's operations in the country. Barrick – which holds 64.9% of Acacia – is involved in discussions with the Tanzanian government to finalise details of a framework agreement announced last year.
Former Acacia CEO Brad Gordon and former CFO Andrew Wray resigned shortly after that framework agreement was announced. Acacia executives have been excluded from participation in the Barrick/Tanzanian government talks.
Geleta commented, "Acacia continues to support Barrick in its discussions with the Government as the two parties work towards identifying a possible negotiated resolution. Acacia is not directly involved in the on-going discussions and awaits a detailed proposal and documented final agreements for a comprehensive settlement in the coming months. This will then be reviewed by an independent committee formed of the company's directors."
Turning to the possible sale of assets Geleta stated, "the company is engaging with a small number of potential investors to explore the value to the company of the sale of a stake in one or more of its Tanzanian assets. There is currently no certainty as to whether any agreement will be reached with any of the potential investors."
Acacia produced 120,981 ounces of gold at all-in sustaining costs (AISC) of $976/oz which Geleta said "puts us in a good position to deliver against our full year guidance of 435,000oz to 475,000oz at an AISC of $935/oz to $985/oz."
That production target is a "step down" level about 40% less than previously predicted for 2018 which was implemented because of changes forced on its mines by the situation in Tanzania. Acacia produced 767,883oz of gold in 2017.