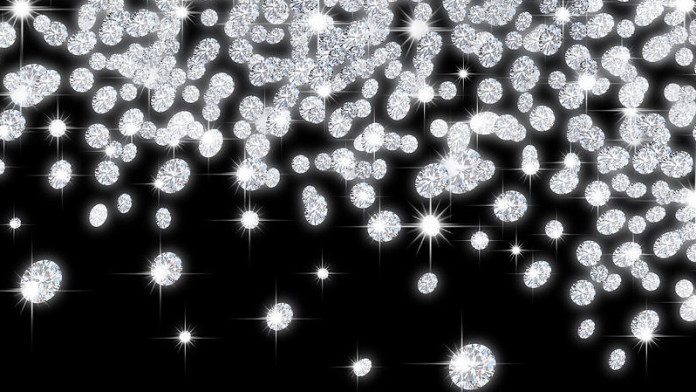 Global diamond group De Beers has developed an app that will allow small-scale artisanal diamond miners in Sierra Leone prove that the diamonds they trade have been legally mined, Reuters reported on Thursday.
The pilot app project, dubbed Gemfair, is a partnership with non-government organisation the Diamond Development Initiative (DDI) and will target several small-scale mining sites in Sierra Leone – a country long known to have produced "blood diamonds" as spoils of political conflict.
GemFair will use dedicated technology to record artisanal and small-scale mined (ASM) production at mine sites that meet demonstrable ethical standards, with the aim of purchasing rough diamonds from approved locations, De Beers said in a statement.
Once ethically certified, De Beers will provide qualified miners with a technology solution that includes an app and dedicated tablet, supported by a diamond 'toolkit' that will enable the digital tracking of ASM diamonds throughout the supply chain.
Once GemFair and the DDI are confident the sites are compliant and the technology is working effectively, the pilot will commence with GemFair starting to purchase diamonds from participating miners.
"By providing a secure route to market, offering fair prices and helping to raise standards, we hope to play a role in enhancing the prospects for those working in the sector, while also potentially opening up a new source of supply for De Beers over the longer term," De Beers Group CEO Bruce Cleaver said of the initiative.