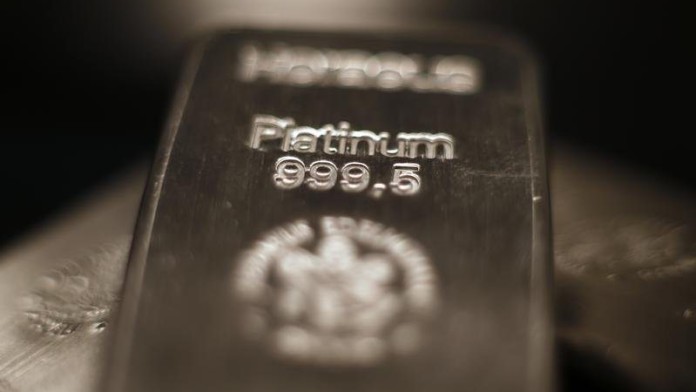 South Africa's platinum miners resemble a "dysfunctional oligopoly" and are currently increasing supply despite depressed platinum prices with no meaningful improvement in the situation expected until 2020.
That's the view of JP Morgan Cazenove in its latest review of the SA platinum sector which singles out Impala Platinum (Implats) as being the "most vulnerable" producer and Northam Platinum as the "most preferred".
The report – by analysts Dominic O'Kane, Anna Antonova, Luke Nelson and Itumeleng Molefe – commented "the outlook for the platinum price in 2018 -19 is bleak. South Africa accounts for 70% of global mine supply and, at current prices, we estimated about 60% (2.6m oz) of SA mines are cash negative.
"Yet balance sheets are comfortable and we see no prospect of supply reform until around 2020 when unsustainable cash burn at Implats is likely to result in cathartic shaft closures, in our view. Implats looks the most vulnerable – its assets are high-cost and we expect on-going cash burn until its $500m convertible bonds mature in 2022."
The analysts estimated the Impala Lease area at Rustenburg – which produces around 800,000oz of platinum annually – "will burn more than $1bn cash at current metal prices across 2018 – 2020, equivalent to Implats' market capitalisation."
They added, "transformational supply reform is inevitable in our view, but we do not expect it in 2018/19."
The analysts commented, "prospects for supply reform are poor at present because high-cost producers are delaying restructuring decisions and are instead raising supply in 2018 apparently in an attempt to dilute unit costs given that more than 60% of operating costs are fixed.
"In our view, this dynamic is indicative of a dysfunctional oligopoly – five South African companies control more than 65% of global primary mine supply and more than 80% of SA supply.
"We expect the status quo of attritional strategies will persist in 2018/19 as the prospect of retrenchment is politically unpalatable ahead of SA's 2019 presidential election and producers wait for high-cost competitors to capitulate on mine supply cuts."
JP Morgan's negative view stands in sharp contrast to the more positive assessments from the main South African platinum producers on their particular situations. Various SA platinum executives have also played down the accusation about holding off on shaft closures and the accompanying retrenchments for political reasons.
They have pointed instead to the high costs involved in shutting down a shaft – only to incur more costs in subsequently re-opening it – and the fact that not all the costs involved may be removed from the business but instead could be transferred to the remaining operating shafts.
But the JP Morgan report has focussed the spotlight on the man in the hot seat at Implats – newly appointed CEO Nico Muller – who recently told the Joburg Indaba Platinum Industry Seminar that he was,"continually optimistic in a declining price environment."
In March Muller commented, "our cost-cutting has taken out R1bn over 2019 and 2020 owing to labour reductions. But, assuming prices stay the same, we need to go a lot further."
Muller is currently carrying out a review of Implats' operations to make additional savings and which could involve possible shaft closures; putting shafts into harvest mode and re-examining the capital profile at shafts providing replacement production.