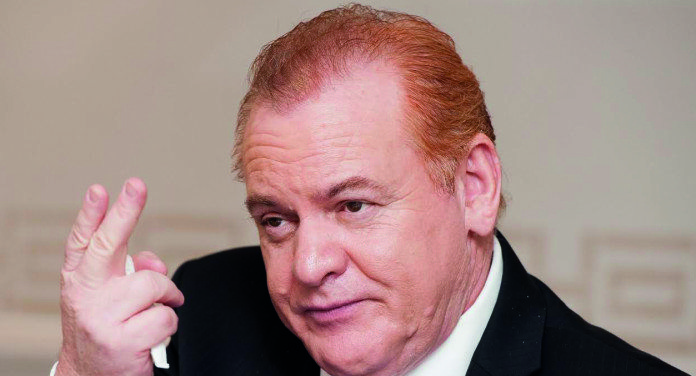 It was the "same old story" from Gold Fields in the March quarter which is that the non-South African operations delivered but the group's South Deep mine did not – in fact the operation seems to be in big trouble yet again.
South Deep's woes have continued into the current June quarter with a 22-day safety-related work stoppage imposed by the Department of Mineral Resources (DMR) during April and Gold Fields has been forced to reduce its gold production guidance for the year to end-December.
These latest setbacks follow the decision taken by Gold Fields to impair South Deep by R3.5bn in its accounts for the year to end-December 2017 following a slower-than-expected production build-up after the then latest redesign.
Gold Fields CEO Nick Holland has revised expected production from South Deep to 244,000oz from the previous estimate of 321,000oz and has cut production guidance for the group during 2018 to between 2m oz and 2.05m oz.
Holland said that South Deep had "a tough start to 2018". The reasons for that cover the full spectrum of underground mining problems ranging from labour trouble to equipment breakdowns; safety issues and geological factors.
Holland said production was hit by a slow build-up after the seasonal holidays along with the impact of two labour restructuring processes and a "change in underground working shift arrangements implemented to increase productivity."
He commented, "these changes have inevitably created workforce uncertainty and a disruption of operations. The labour restructuring comprised 47 personnel at management level and approximately 260 personnel at lower levels. "The change in underground shift arrangements effected in early April have provided a longer shift of 11.5 hours instead of the previous 9.5 hours. The intention is to increase the effective time on the face and it will take some time to see the impact of the change."
In addition production was hit by "low mobile equipment reliability" as well as the intersection of active geological features (faults and dykes) in high-grade corridor 3 and poor ground conditions in the far western part of the orebody.
Then the DMR imposed a 22-safety stoppage in April "to re-support back areas in the two of the critical new mine access ramps which account for half of total production for the mine."
According to Holland, the mine team is "currently developing a recovery plan aimed at mobilising the workforce post the restructuring and bedding down of the new underground shift cycles."
He added the poor ground conditions were "mostly a symptom of the transition to more effective pillar designs as recommended by the independent geo-technical review board; lack of timeous and effective stop cleaning and backfill, as well as timeous and effective secondary support.
"These constraints are receiving urgent attention," Holland said.
Also notable in the Gold Fields March results statement is that the group has expanded its gold hedging programme which started in June last year at its Australian mines "to protect cash flow at a time of significant expenditure." At that time it hedged 295,000oz of gold.
Gold Fields has now hedged another 674,000oz in Australia (equivalent to 78% of FY 2018 guidance) and 489,000oz of gold in Ghana (equivalent to 72% of 2018 financial guidance).