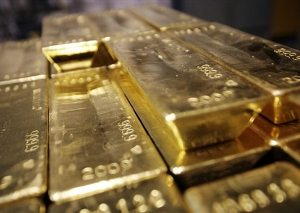 Aim-listed listed gold producer Goldplat produced 6 966 ounces of gold and gold equivalents in the quarter ended 31 March, with operating profitability continuing at its South Africa-based Goldplat Recovery Limited (GPL).
GPL produced 4 533 ounces of gold and gold equivalents over the three months, with 3 852 ounces of gold sold for its own account and 1 180 ounces transferred to clients, the group said in a results statement on Tuesday.
The dispute between Rand Refinery and GPL was concluded during the quarter, with all legal agreements being completed and Rand Refinery paying an undisclosed amount to GPL. Business between the two parties has resumed, the company noted.
The installation of the elution plant and associated ancillary infrastructure at Gold Recovery Ghana (GRG) was completed over the three months, with the first gold pour from this operation taking place during the quarter. GRG produced 1 192 ounces of gold and gold equivalents.
Gold produced at Kilimapesa Gold (KPG), in Kenya over the three months of 1 241 ounces of gold was below guidance due to lower than expected grades from the underground mine as well as problems experienced with the crushing circuit.
Said CEO Gerard Kisbey-Green of the quarter: "The conclusion of the Rand Refinery dispute and the completion of the elution circuit at GRG were key highlights of the quarter.  As we continue to focus on building gold production and increasing profitability, we look forward to progressing the turnaround at Kilimapesa and securing new strategic supply contracts at an international level for our recovery operations."