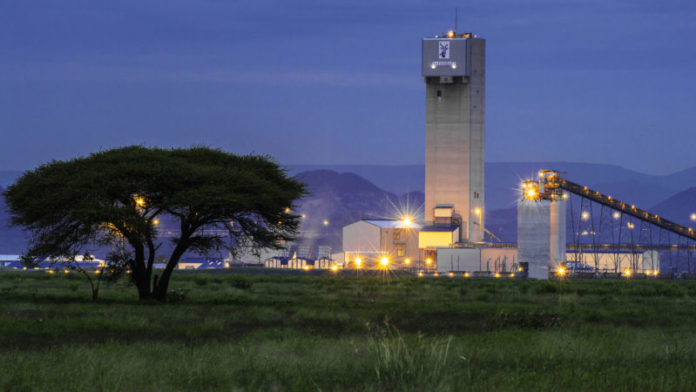 WAGE talks between platinum group metal (PGM) producers and unions, including the  Association of Mineworkers & Construction Union (AMCU), will be an early test for South African president, Cyril Ramaphosa's newly formed government following national elections, said Bloomberg News in an article republished by Fin24.
"Ramaphosa's key priority is to send a positive signal on reforming economy, but there will be high levels of instability after the election," Andre Duvenhage, professor of politics at North West University told the newswire service. "The platinum belt is probably the most volatile environment in South Africa," he said.
All eyes will be on how AMCU runs the wage talks campaign given it recently sent members back to work following a largely unsuccessful five-month strike at the gold mines of Sibanye-Stillwater. The mining group's CEO, Neal Froneman, told Bloomberg: "Don't try to force our hand with a threat of a strike, because quite honestly we will take a strike. We are not intimidated by those types of things".
But AMCU is facing questions about its long-term direction as well as possible de-registration following steps by the registrar of Labour Relations, will called into question AMCU's status as a qualifying union as it had "… ceased to function in terms of its constitution and the trade union is not a genuine trade union as envisaged in the [Labour Relations] Act".
AMCU said it would defend itself. "We view this as a clear onslaught on AMCU and our struggle for social justice and economic emancipation," said AMCU general-secretary Jeffrey Mphahlele.
Preliminary wage talks should start this month, according to Johan Theron, a spokesman for Impala Platinum. The negotiations will pit AMCU and three other labour unions including the National Union of Mineworkers, against at least seven producers, including Anglo American Platinum (Amplats) and Sibanye-Stillwater.
Optimists can point to the relatively smooth negotiations during the last wage round three years ago, when Amplats was first to agree a deal with AMCU. The union accepted an increase of 12.5% for the lowest paid workers, after initially demanding a 47% increment.