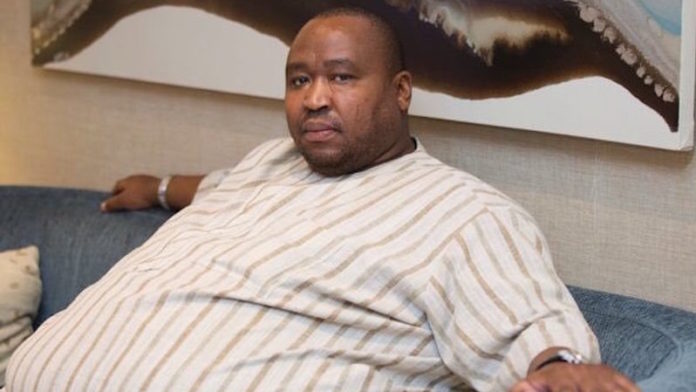 THE whereabouts of Khulubuse Zuma, nephew to former South African president, Jacob Zuma, is unknown after an attempt to serve him with a provisional liquidation order in person have not been unsuccessful, at least so far.
BusinessLive, citing attorneys in the Durban High Court, said the liquidation order had only been served on Khulubuse Zuma via email. He had been travelling "continuously" overseas, the court heard. The judge decided not to settle on a final order of liquidation until all efforts to locate Zuma had been exhausted.
Khulubuse Zuma is thought to owe R1.4bn in his personal capacity to creditors of Pamodzi Mines, a group of gold shafts that he bought in a consortium that also consisted of Thulani Ngubane, Solly and Fazel Bhana, and Zondwa Mandela, the grandson of Nelson Mandela. Pamodzi was placed in liquidation in 2009.
Liquidator Johan Engelbrecht said in an affidavit cited by BusinessLive that two claims for R1.4bn and R122m were proved against Zuma. Zuma undertook to pay off what he owed with a down payment of R5m and then payments of R500,000 in monthly instalments.
Engelbrecht said while Zuma made the down payment and some instalments, these had dried up and now the full amounts were due and payable.
As part of the agreement Zuma had to disclose all of his assets but he had also not complied with this. "There are objective facts that he did not make a full disclosure. He did not deal with the extent or source of his income," Engelbrecht said.