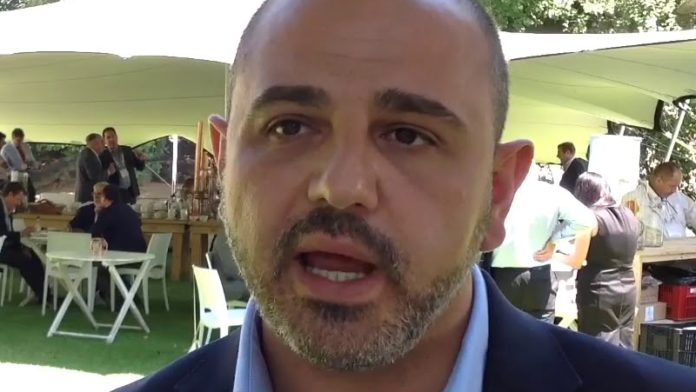 THARISA CEO, Phoevos Pouroulis, said his company was poised for "a strong finish" to the 2019 financial year, which closes on September 30, after it reported an 8% increase in third quarter chrome concentrate production.
The company also concluded the first phase of a drilling campaign on its Zimbabwe platinum group metal (PGM) prospect held via its 28.6% stake in Karo Mining Holdings bought for $4.5m last year, and said it was ready to assess the merits of tailings treatment processing. "The improvement in key production metrics sets the mine up for a strong finish to the 20198 financial year and good momentum in to 2020," Pouroulis said in a production update.
Tharisa hasn't been able to replicate its strong production performance of its 2018 financial year owing to a redesign of the main pit, a development requiring movement of waste tons in order to meet the firm's 2020 vision which is to produce two million tonnes a year of chrome concentrate. Production guidance for this year was unchanged at 1.4 to 1.5 million tonnes in chrome, but at year-to-date production of about 948,000 tonnes, the company still has to go somewhat in order to achieve that number.
"Tharisa has set itself up for an ambitious fourth quarter for production," said BMO Capital Markets analyst, Alexander Pearce. "However, the company appears confident that the measures put in place, including the recent pit optimisation and increased mining capacity, will deliver a record fourth quarter to meet unchanged FY19 guidance," he said.
Said Pouroulis in the production update: "The pit redesign, which has been largely completed, and our ability to move tonnage, ensures that we develop a sustainable and viable large-scale open pit operation, capable of producing volumes output for the years ahead. The changes we made in the past quarters with regards to mining fleet improvement and pit optimisations will benefit us into the future".
The company also produces PGM from the Tharisa mine. Production was flat at 34,100 ounces although pricing in rand terms was good, increasing 4.1% quarter-on-quarter. The chrome price, however, is under pressure.
Compared to the March quarter, average chrome concentrate pricing was $12 per ton higher at $174/t, but on a nine month basis, the average price stood at $166/t which compares to $193/t for the comparable nine month period (when pricing was especially robust). Ominously, spot was about $140/t.
In addition to the pit redesign, Tharisa is building tailings processing facilities, known as  Vulcan, at a previously stated capital cost of R600m. The company said today it had completed the engineering work for the Vulcan plant which would be put to the new business development committee for approval. Without Vulcan, Tharisa is not able to reach the production targets set down in the 2020 strategy.
One of the longer term blue sky targets for Tharisa, however, is to produce PGM from Zimbabwe via its Karo Mining stake. Pouroulis said the first phase of a drilling campaign had been completed with preliminary resource date available in November.
When the company was first linked with PGM mining, there were suggestions the mine and processing facilities would cost $4.2bn and that they would produce 1.4 million oz of PGM by 2023. "The resource has to back up the project ," said Pouroulis in October. "It has 96 million oz in reserves as per Zimplats' drill results, but we have to verify that and get the project into a bankable state," he said.