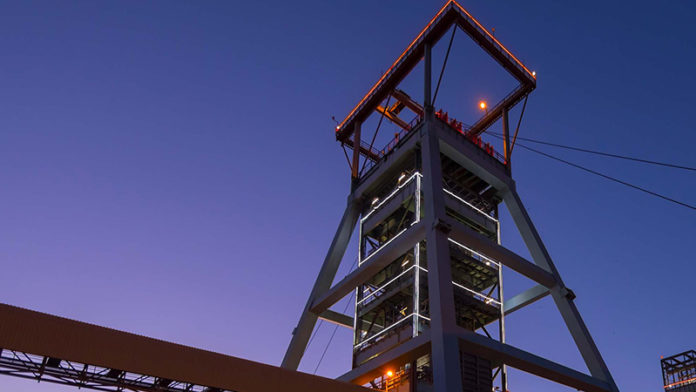 ROYAL Bafokeng Platinum (RBPlat) sustained a heavy interim loss as the strain of expensing an under-performing Styldrift project took its toll resulting in higher cash costs and the likelihood platinum group metal (PGM) production would come in as much as 50,000 oz below guidance.
An interim loss per share of 70.8 cents was announced, deeper than the previous year's interim loss of 12.4 c/share. This is despite an improvement in the basket price for rand-denominated PGMs which is likely to see the firm's peer group announce bumper performances.
Still, RBPlat is taking advantage of better rhodium and palladium prices to recommission UG2 mining at the South Shaft of its Bafokeng Rasimone Platinum Mine (BRPM) which it suspended in mid-2017 amid poor prices.
The numbers may heighten concerns analysts have about the ability of RBPlat to speedily bring Styldrift under its control. Reacting to RBPlat's trading statement on July 23 in which the firm alerted the market to Styldrift's under-performance, analysts said that whilst they expected "a noisy half year" as the R10.7bn project was expensed for the first time, there was "a large miss" on its operating performance.
Commenting in its interim results announcement today, RBPlat said there were lower than planned production levels at Styldrift owing to the commissioning of "… in-stope ore handling infrastructure, operational challenges encountered during full calendar operations and difficulties experienced in recruiting and onboarding of skill, trackless personnel".
The company said it was gunning for steady state production of 230,000 tons per month by the third quarter of next year. Whether this allows for the "steady cash flow" predicted by CFO, Hanré Rossouw for the first quarter of next year that would provide a platform for the payment of dividends remains to be seen.
RBPlat consequently adjusted production guidance for the 2019 financial year taking it down to between 430,000 to 440,000 PGMs from a previous estimate of 450,000 oz to 480,000 oz of PGMs.
In an interview today, Rossouw stuck by his promise of dividends: "At our full year results next year we will announce a dividend policy. This year is the last big funding year for Styldrift."
In addition to the technical problems of the mine's ramp up, Styldrift also absorbed non-cash depreciation charges without which it would have been strongly cash flow positive.
CHROME PRODUCTION
Rossouw said the company was considering building a chrome circuit at Maseve which RBPlat bought from Platinum Group Metals, the Canadian PGM development company, primarily for its concentrator.
The return to UG2 mining at BRPM's South Shaft would also make the case for treating UG2 ore primarily through Maseve leaving the BRPM concentrator to exclusively treat Merensky reef – a more efficient process solution. Regarding chrome production, RBPlat was still weighing up the capital cost especially as the chrome price was a moving target, said Rossouw.
RBPlat had just about started wage negotiations with the National Union of Mineworkers (NUM). The company normally negotiates four to five year agreements rather than the three year deals of its rivals Anglo American Platinum (Amplats) and Impala Platinum which also have the Association of Mineworkers & Construction Union as the counter-party.
"We are at a very early stage," said Rossouw. "We have just elected NUM representatives on site and regionally. We will take leaf from others and where they will settle. We've got good relations with the NUM, but there will be the usual dance on negotiations." Rossouw was non-committal on paying double-digit wage increases as suggested could become the norm by Amplats CEO, Chris Griffith earlier this year.