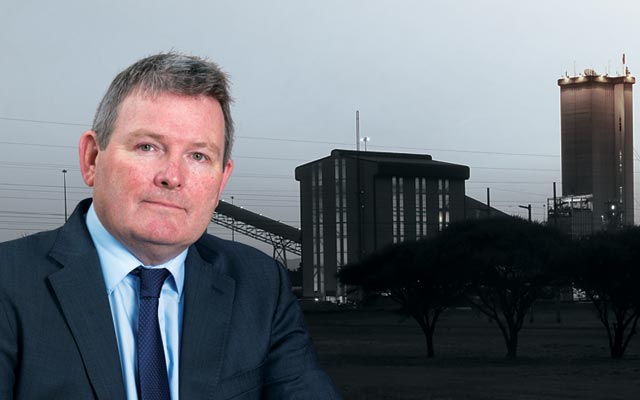 NORTHAM Platinum is to report record platinum group metal (PGM) production from own operations of 519,954 ounces for the year to end-June whilst sales will increase 23% to about 589,069 oz of PGMs, the company said in a trading update on August 11.
The impact on earnings, coupled with a much improved rand basket price, will be significant. Normalised headline earnings are set to exceed R1.3bn – an increase year-on-year of 220%, it said. On this basis, the company adjusts for the impact of its black economic empowerment (BEE) transaction with Zambezi Platinum.
Northam is also expected to flesh out plans for free cash that it is generating. The company said in an announcement on August 6 that it intended to buy back preference shares held by Zambezi Platinum to the tune of R403m.
Northam raised R4.2bn in 2016 when it sold a 31.4% stake in the business to Zambezi Platinum which subscribed for preference shares. The preference shares, which are listed on the JSE, were secured with ordinary shares in Northam Platinum.
The trading statement, however, could not halt a small reverse in Northam's share price in the last seven days having earlier in the month tested its year-to-date high of R67,53/share. Nonetheless, the share is just over 40% higher on a year-to-date basis.
Analysts generally think there may yet be more upward mobility for Northam's share price given the performance of the PGM basket, and rand weakness.
Macquarie said in a note in July that Northam, as well as Impala Platinum and Royal Bafokeng Platinum, showed "relative upside". It added: "We think these stocks have compelling investment cases, spurred on by our price deck lift which adds the additional oomph in driving our stock upgrades".
Of all the analysts, Noah Capital has among the most aggressive target price for Northam of some R134/share assuming that in its 2020 financial year it would have net cash relative to its market value of some 20%, second only to Sibanye-Stillwater.
"This market is not done yet for a few years," said René Hochreiter. "With palladium stocks likely to last another six months, the palladium price [will] rise significantly, and platinum and rhodium will react sharply as 2020 approaches. There is no other substitute," he said.
Said Morgan Stanley: "We view the company [Northam] as well placed to continue to generate surplus free cash flow over the coming years.
"The key question from here will be whether they can continue to obtain the necessary liquidity and/or pricing at close to face value in the Zambezi preference share line or be forced into ordinary share buybacks".