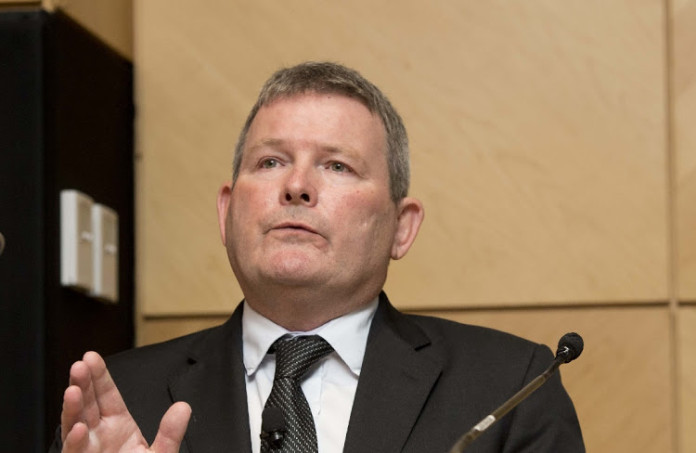 NORTHAM Platinum shares barely budged on the Johannesburg Stock Exchange on Friday despite the company delivering record revenues and profits accompanied by a hugely upbeat outlook from CEO, Paul Dunne.
Dunne indicated there was plenty more to come from Northam Platinum in the current financial year if the rand basket price received maintained its current levels well above the R29,640 per ounce of platinum sold in the year to end-June at which the group reported a cash profit margin of 22.9%.
He stressed Northam was about to concentrate on "… returning value to shareholders" now that it had completed its mergers and acquisitions stage and had entered a "downhill run" on capital expenditures which were dropping as the group finished its various expansion projects.
The primary method by which Northam intended returning value is through appreciation in the share price resulting from purchases of the group's Zambezi preference shares and, to a lesser extent, a buyback of ordinary shares in Northam.
"Any free cash over and above our targeted net debt levels will be used for this purpose," he said. Since the mining sector recovered from years of inefficient spending, the fashion lately has been for bumper cash payouts or lucrative share buybacks.
Dunne rejected the suggestion that Northam should rather start paying dividends to its ordinary shareholders. "Each Zambezi pref is backed up by ordinary share on a one-for-one basis. If Northam buys a pref it is effectively buying back an ordinary share by proxy. If you reduce the number of shares in issue you increase the earnings per share and the  market will do its job on the share price.
"If we buy a considerable chunk of the pref stock I think it would be very well received by the market. I have no doubt that will lead to ordinary share price performance – all other things being equal."
Dunne said he had a clear target on how much of the outstanding Zambezi prefs Northam would buy but he declined to give that figure.
The "elephant in the room" underlying these results – and which affects the entire South African platinum sector – is that this record financial performance has been achieved on the back of metals accounting for just 40% of Northam's business by volume.
Those are palladium and rhodium where rising dollar prices have been boosted by the weakening rand while the price of platinum – which accounts for 60% of Northam's production – still sits at a 10-year low.
The key to a recovery in the platinum price lies with the increased use of platinum instead of palladium in the autocatalyst needed by petrol engined cars to clean up emissions and there was "so sign yet of that happening," said Dunne.
He said the engineering involved was centred on a "palladium/rhodium solution" for gasoline engines which excluded platinum. "The day that platinum is re-engineered into gasoline vehicles will be the day that platinum recovers," he said.
Asked why this had not happened yet – given the soaring prices of palladium and rhodium – Dunne said the strictness of emission regulations meant car manufacturers were not prepared to risk a change in formulation "at this particular point in time".
"They are more concerned with making sure that the car passes the emissions test standards and if you re-engineer the system then you are introducing risk. Palladium is a good performer. It is better than platinum at high temperature."
Dunne said a switch back to increased use of platinum would be driven primarily by lack of availability of sufficient palladium and "nobody knows when that is going to happen."
Asked what would happen to Northam's profits if and when the platinum price rose Dunne replied, "we should do very well. The profit line is highly leveraged to the price of platinum."