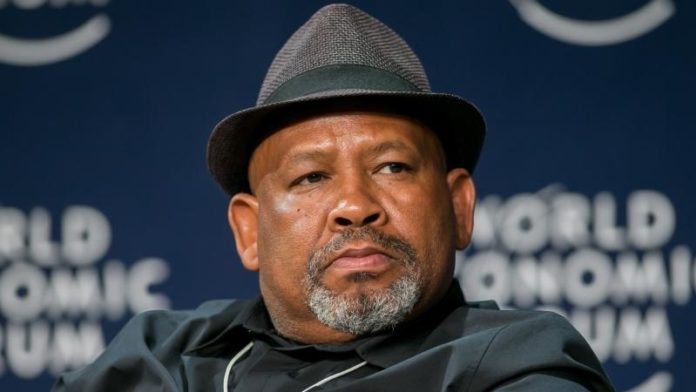 ESKOM'S acting CEO, Jabu Mabuza, put the improvement of relations between the power utility and its unions as a key target for his brief tenure.
"If there is one thing I want to have accomplished when I leave this post in the next 10 weeks, is to have created an environment where Eskom and unions are able to have more frank and robust discussions about the future of Eskom," said Mabuza in a statement.
Eskom is currently seeking a new CEO after the resignation of Phakamani Hadebe who left Eskom after about 18 months citing ill health. Mabuza is currently CEO and chairman of Eskom until a replacement for Hadebe is found.
Eskom has been identified as a key risk to the South African economy as debt of about R450bn threatens to bankrupt the company. The government has been forced to provide Eskom with funds to keep it afloat: R23bn in funding was announced in February as part of the National Budget – an amount that was increased by another R57bn in June.
In addition, President Cyril Ramaphosa, announced a restructuring of Eskom into three business units that trace existing operating lines: generation, transmission and distribution – a proposal that has been met with opposition by unions as it may mean job losses. The government has stated that whilst no new jobs would be created, and a process of natural attrition would be managed, retrenchments were not on the agenda.
Mabuza met with the National Union of Mineworkers (NUM), National Union of Metalworkers of South Africa (NUMSA) and Solidarity at the end of last week in an effort to "… strengthen relations and for Eskom to share the company's turnaround strategy," according to an Eskom statement.
"We took the unions through Eskom's turnaround strategy and agreed that further discussions would take place as we  plan and move forward as a collective," said Mabuza. The unions have asked for additional information from Eskom, which we will provide, and have agreed to take the information presented to them, digest it and revert, he said.
"The meeting with organised labour kick-starts discussions on Eskom's turnaround strategy for the future, and will be followed by discussions with other stakeholders," said Eskom.
GOVERNMENT PAPER
In the meantime, the government is to publish a special paper on Eskom that will clearly outline the roadmap to put Eskom on a long-term sustainability path within the next few weeks, according to a report in the Independent which cited the public enterprises ministry.
"This  paper will reflect the urgent work that is taking place to identify options to resolve the debt challenge, the process for restructuring Eskom and importantly, to ensure a just transition," the ministry said in a statement.
"The lesson is clear: for growth, we need a reliable and sustainable supply of electricity. President [Cyril] Ramaphosa during his state of the nation address in February 2019 announced that Eskom is too big and important for government to let it fail. The president announced the restructuring of Eskom into three entities, starting with the creation of a transmission entity."
This was a recommendation of the Presidential Sustainability Task Team based on both international trends and a study conducted by Eskom and in line with government policy as outlined in the White Paper on Energy 1998, said the Independent.