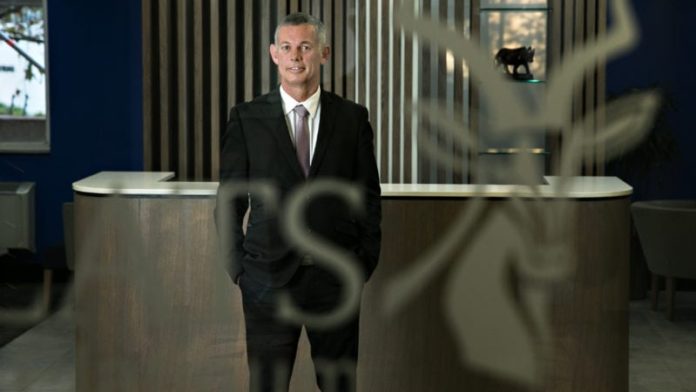 IMPALA Platinum (Implats) has bet big time on the palladium market following an announcement today of an R11.4bn cash offer for North American Palladium (NAP) – a Toronto-listed firm that owns the 237,461 ounce a year Lac des Iles mine in Canada.
The price of palladium achieved an all-time record of $1,700 per ounce in September – a $1,000/oz improvement on its level three years ago. Despite the massive improvement in the dollar price of the metal, Implats CEO, Nico Muller said the company remained bullish about its prospects.
"We are fully aware that there may be palladium projects coming on stream in Russia, and there may be switching from palladium to platinum (autocatalysts in petroleum engines)," said Muller in a press call. "But the life of mine is nine years and with the relatively quick payback of the mine (calculated at four years) that fits neatly in to our production profile."
The group had staked out NAP for about three years – roughly the same time Muller has been CEO of the company – and said shareholders would be comforted by the firm's recent track-record. "I think we have generated confidence in our board.
"These opportunities don't present themselves often," he said when asked if shareholders may see in the transaction Implats taking on too much, too soon.
Implats is currently in restructuring mode at its Rustenburg (Lease Area), a process the market has helped it manage with caution given the improvement in platinum group metal (PGM) prices. Implats recorded year-end gross cash of just over R8bn. The deal would not impact the resumption of dividends.
"It takes some cash out in the short-term, but if we commit to a percentage of earnings in dividends, then the cash flow status of NAP will only help that," said Johan Theron, an Implats spokesman.
The transaction – which is worth about 14% of Implats' market value – will be financed through a combination of R6bn in cash resources and a bridging facility that will be refinanced with additional cash, debt and possibly the sale of Implats' treasury notes. The issue of shares was "not a priority" in the financing of the deal so far.
The offer price comprises a blended C$16.77 per share consisting of a higher C$19.74/share offer to minorities and C$16/share to Brookfield Business Partners, an entity that helped save NAP's Lac des Iles from bankruptcy several years ago. The minority consideration represents a 15% and 23% premia to NAP's 30-day and 60-day VWAP as of October 4 respectively. The total consideration is just over a billion Canadian dollars.
LAC DES ILES
The Lac des Iles mine has been in operation since 1993 and is expected to produce between 220,000 and 235,000 oz this year at an all-in sustaining cost (AISC) of $785 and $815 per palladium ounce produced. At current palladium pricing it is highly cash generative: in 2018 it generated C$45m in free cash flow, some R512m.
The asset consists of an underground mine, surface mining activities and a concentrator plant with a 400,000 tons per month capacity. There is scope for expansion and, if converted, could "easily" take the mine to a 15-year life, although new exploration resources were about 60km from the plant in the Sunday Lake Project where NAP and Implats have cooperated previously.
For current operations, however, Muller said he did not foresee a requirement for additional expansion capital beyond that set aside in NAP's own budget.
GEOGRAPHY
Muller acknowledged deciding to put money into Canada had geographic risk benefits given the company routinely manages economic volatility in its South Africa and Zimbabwe base, and union volatility in South Africa. This was of secondary importance in terms of deal rationale, however.
"It is a secondary spin-off," he said. "There is no Eskom risk, there is cheap water and we are shielded from the economic crisis in Zimbabwe."
In terms of capital allocation, however, the investment in NAP did not preclude the company from raising its participation in the Waterberg Joint Venture, a palladium project located far north of the Bushveld Complex in South Africa.
"We evaluate projects on their own merits," said Muller. "If anything, NAP will strengthen our ability in terms of cash flow" to participate in the Waterberg Joint Venture.