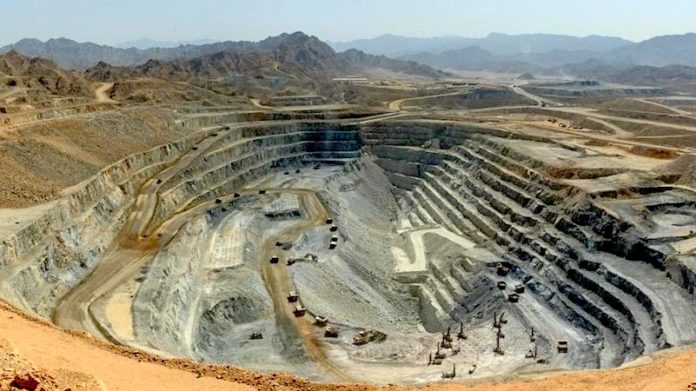 CENTAMIN might become a target for potential merger or acquisition target following the one quarter slide in the UK-listed firm's share price since August, said RBC Capital Markets.
The bank's analyst, James Bell, said in a note today that the growing disaffection among investors for single asset gold producers also formed a backdrop to its potential takeover. The bank thinks the company is fairly valued at current levels.
Shares in Centamin have fallen 26% since August and 32% from 2018's high following a spate of poor quarters. The company's gold mine, the Sukari operation in Egypt, was expected to run into difficult mining conditions but it under-performed nonetheless. The mine is not expected to meet 2019 guidance of 490,000 ounces, Bell said.
"The apparent lack of predictability and subsequent volatility in operations back up our view that it can be challenging to make an investment case for a single asset gold producer," said Bell in a note published on October 7. "This is something we are hearing more and more from investors."
"With Sukari being a top 20 gold mine globally and one of the few 500,000 oz a year assets outside of the major gold producers, we think recent price weakness could also elicit interest from an M&A perspective," said Bell. "Whilst we expect the board would want to realise a materially higher 'value' than the screen price, a number of industry players may have to take a look at these levels."
Investec Asset Management said last week at a mining conference in Johannesburg that consolidation in the world's gold industry would continue apace following transactions by two of the world's largest gold producers: Barrick Gold (with Randgold Resources) and Newmont Mining (with Goldcorp).
"We have seen the start of the consolidation process in gold in terms of synergies and improving management teams," said George Cheveley, portfolio manager at Investec Asset Management in London. "People are also questioning single asset companies. So there is pressure on consolidation; but it is a difficult thing to do and people are waiting to see what comes out of mega mergers first," he said.
On October 3, Centamin announced that CEO, Andrew Pardey, would resign his post after first finding a replacement, a process for which some 12-month has been set aside. RBC viewed the transition as "a holding pattern" and contributed towards the possibility the firm might be viewed as peers as a target.
Pardey's announcement came after the company unveiled third quarter production numbers that showed Sukari remained behind expectations primarily as a result of reduced open pit mining rates.
Total gold production for the third quarter is expected to be between 97,000 and 98,000 oz, bringing production for the first nine months to between 331,000 and 332,000 oz.
Centamin said there had been "significant changes" to the operational team at Sukari and with the planned mining of higher-grade material from the open pit and underground, the lower end of annual guidance range of 490,000 oz remains achievable.
Centamin's third quarter report is scheduled to be published on October 23.