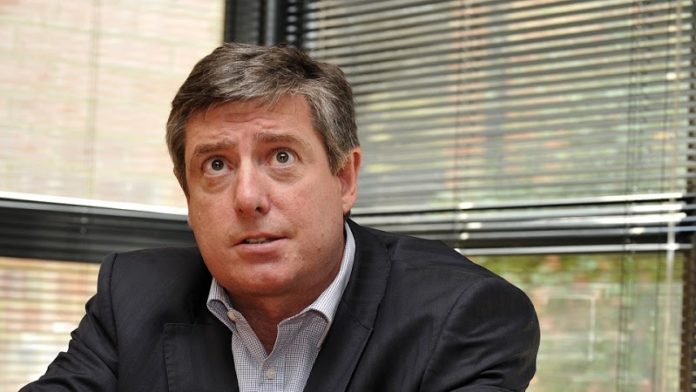 THE proposed Darwendale project had the potential to become "a major" part of the world's platinum group metal (PGM) industry, said David Brown, the former CEO of Impala Platinum (Implats) who was appointed chairman of the company behind the venture.
Brown, currently CEO of Johannesburg-listed MC Mining, a coal producer and developer, held his first board meeting of Great Dyke Investments (GDI), a company jointly owned by Russia's Vi Holding, through its JSC Afromet subsidiary and Zimbabwe's Landela Mining Venture, said Reuters in a report on October 22.
Landela is a subsidiary of commodity trading firm Sotic International, linked to Zimbabwean fuel tycoon Kudakwashe Tagwireyi, one of President Emmerson Mnangagwa's advisors, the newswire said.
The Darwendale project is located in the mineral-rich Great Dyke belt and had initially earmarked $400m for the first phase of the project. It aims for the mine to start production in 2021 and at its peak to produce 860,000 ounces of platinum group metals and gold per year.
Brown said in a statement said the project team had "covered much ground". Ahead of the next stage – which would involve detailed design for the mine and equipment procurement – GDI had to finance the project, now updated to $500m in its first phase.
GDI said in a statement its lead financial arranger African Export-Import Bank was targeting financial closure for the syndicated funding by March 31, 2020. "Advanced negotiations are currently underway with a number of South African, Russian and Zimbabwean financial institutions to participate in the syndicate providing funds for equipment, machinery and services procurement," it said.
GDI was also finalising contractual terms with foreign and local contractors, suppliers and service providers, it said.
Said Brown: "There remains a lot of hard work to be done before we can commence development on the ground, but I am confident that the Darwendale project has the potential to become a significant  low-cost platinum group metal producer, ultimately becoming  a  major part of the global PGM industry in the mid-term".
Last year, Zimbabwe produced 978,692 ounces of platinum, said Reuters.
Zimbabwe is seeking to exploit its reserves of platinum, which is used in catalytic converters to limit auto emissions, at a time when vehicle manufacturers are boosting production of electric cars powered by lithium batteries.