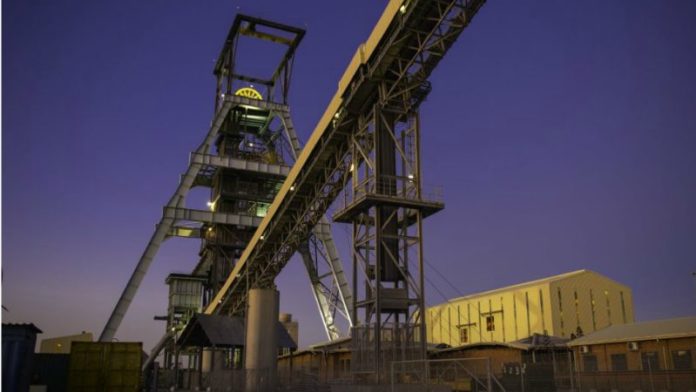 IMPALA Platinum (Implats) was discussing putting employees on unpaid leave whilst continuing with payments into essential benefits such as medical aid after the COVID-19 response lockdown was extended by two weeks.
Commenting in an update regarding its COVID-19 response today, the group also said it had established a mechanism whereby employees, including executives, could donate up to a third of their salaries to the country's Solidarity Fund.
Implats said on March 30 that it would consider "alternative arrangements" if the lockdown was extended from its March 27 to April 17 schedule as the company could not support paying employees whilst mining was not taking place.
As previously indicated … it was communicated to all stakeholders that the group's financial position could not sustain this arrangement post the initial 21-day lockdown," the company said. "The group's standpoint is unchanged in this regard, but remain open to exploring alternative measures with its social partners to assist employees where possible," the company said in its update.
Johan Theron, spokesman for Implats, said that "it helps we are getting 50% of our staff back", but it was unsustainable to support employee salaries if they were not working. The mines have not been operating and whilst processing facilities were permitted to operate, the company had only managed to freight one shipment of refined metal from its premises owing to lockdown measures applied to air services.
South African president, Cyril Ramaphosa, extended the lockdown to April 30 but in amendments to the lockdown regulations issued on Thursday (April 16), the government has allowed mines to ramp up to 50% capacity, although it's unclear if that means 'production' or people.
Whilst addressing the nation on the extension of the lockdown, Ramaphosa also said he, ministers and his deputy ministers would donate a third of their salaries for three months to the Solidarity Fund established to combat COVID-19 in South Africa and assist people most heavily impacted by the spread of the virus.
In terms of the mechanism intended to make donations to Solidarity Fund the donations, which would include those received from our international operations, will be into the fund or to be used to provide care and support of the company's mine host communities.
"This mechanism heeds the call by the President and the Cabinet, and their demonstrated leadership in action, in which they will donate one third of their salary for three months into the Solidarity Fund," the company said.
Commenting on COVID-19, Implats said that "… the virus will be a feature for some time and operating in a 'business as usual' environment will not be possible in the near term".
Said Nico Muller, CEO of Implats: "We are living in times of unprecedented uncertainty, which requires new ways of thinking and innovative solutions to challenges we have not faced before".
Implats also said its Lac des Iles mine in Canada had been placed on care and maintenance on April 13 after seven cases of COVID-19 had been identified at the operation. "The majority of employees have left the site and are in self-quarantine until April 27, the company said. "Management continues to collaborate with the health authorities and operations will resume when it is safe to do so."