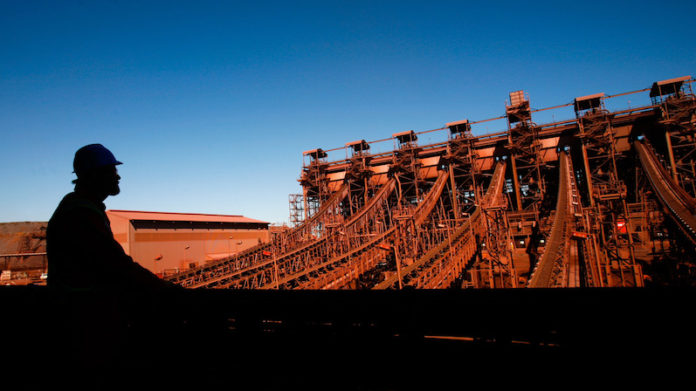 SOUTH Africa's mining sector would be allowed to ramp up to 50% of its productive capacity over the next two weeks as part of the government's plans to slowly relax COVID-19 related lockdown regulations.
The country's president, Cyril Ramaphosa, said on April 9 that a three-week lockdown intended to slow the spread of the virus would be extended until April 30. However, the government said today that idled mines posed a potential safety risk.
"If you leave a mine for a long time, an active mine without activity, it poses the danger of rockfalls and increases the chances of seismicity, so we don't want that," said Nkosazana Dlamini-Zuma, minister of Cooperative Governance and Traditional Affairs. "We agreed that mines should start operating at 50%," she said.
Parts of South Africa's mining sector is operating such as tailings re-treatment which is mechanised and not labour intensive as well as sophisticated processing facilities and coal collieries supplying Eskom, the power utility.
However, deep underground gold and platinum group metal (PGM) mines in particular were completely shut. These mines would now begin to operate again provided the correct protocols in respect of testing of returning employees, and quarantining of employees if necessary, was undertaken by the mines.
Mining companies were also being asked to arrange for the transport of South African miners back to the operations.
Asked if the mining sector might be able to reach full productive capacity in May, Gwede Mantashe, mines and energy minister said in response: "That is wishful thinking. It would be ideal if it was, but it will probably go into deep May [before mines were operating at those levels]".
The Minerals Council South Africa warned that some mines might not re-open post the COVID-19 lockdown period owing to lack of cash flow. Total production capacity could fall by 15% as a result of the lockdown extension, it said.
In a statement today, however, the council threw its weight behind government's plan to ramp up production whilst imposing strict measures aimed at preserving national health. It described itself "… completely aligned with the letter and the spirit of the amendments insofar as they prioritise the health and safety of those employees who will be returning to work, and in so doing also protecting the health of their communities".
The sector has developed a standard operating procedure which will cater for returning workers and to keep employees safe once production returns. But production must return as detailed by the council. In its more pessimistic scenarios, it estimated some 45,000 jobs may be at risk owing to COVID-19.
For now, though, government-industry relations are at a zenith: "We commit the industry to the prioritisation of health and safety of employees as this phase-in gathers steam, with all the preventative and mitigating controls to fight COVID-19 in place," said Roger Baxter, CEO of the Minerals Council.
"It is Minerals Council's view that government has adopted a pragmatic and practical approach to fighting the pandemic and enabling the economy to survive the crisis. We commit to working hard with government and organised labour in this national effort."