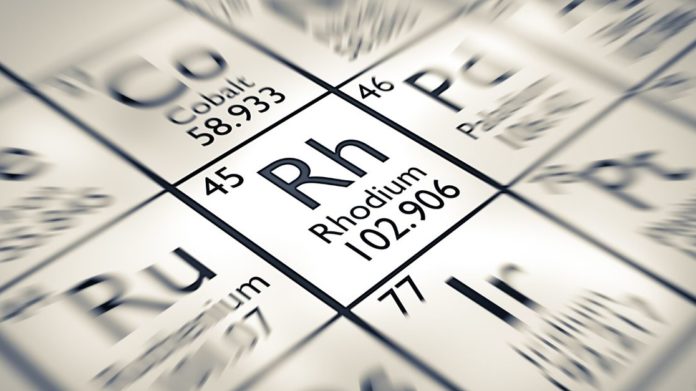 SYLVANIA Platinum declared a final dividend of four pence per share on the back of a hefty 143% year on year improvement in annual net profit – a performance driven by robust rhodium and palladium prices for the platinum group metals (PGMs) dumps retreatment firm.
Jaco Prinsloo, CEO of Sylvania Platinum, said that at the current clip in PGM prices a windfall dividend could be declared at the interim stage in the current period.
The company announced a 3.75p/share payout at the interim stage in February following a then 70% net profit lift. It also bought back shares from time to time: since 2015, Sylvania has bought back 47.3 million shares and cancelled 12.8 million shares.
"We will look in February at the interim results and see how the market compared to consensus, and the board might well decide to do another windfall dividend if the markets remain favourable," he said in an interview today.
Rhodium comprises only 13% of total production – which at 70,000 ounces PGMs in the 12 months ended June met guidance – and yet sales of the metal comprised 60% of total revenue. Palladium, which is 25% of the firm's 'prill split', contributed 17% of revenue which came in at $206.1m, a year on year increase of 79%.
Sylvania Platinum achieved an average basket price for its metals of $3,690/oz, an increase of 83% compared to the average price of 2020.
Prinsloo said the company was aiming at production of about 70,000 oz for the current year. However, production might be better but for the suspension of mining at the firm's Lesedi operation – situated on east of Rustenburg on the Western limb of the Bushveld Complex.
The company is repairing the lining of a tailings dam and hoped to have a new dam commisioned by November. "It would have been nice to have another 1,000 oz," said Prinsloo of the lost production. Lesedi is among the smallest of contributors to production of Sylvania's six operations.
Sylvania's business model is to have contracts with chrome mine owners in which the company retreats tailings returning the chrome to the mine owner while selling the PGMs.
Growth ambition
Prinsloo said the company remained open to the prospect of production growth and alluded to possible transactions in the new year. However, the company was working on organic expansions and the treatment of lower grade ore reserves as volume increases would help lower unit costs.
Liberum Capital, a UK investment banking firm, said the final dividend beat its own forecast which was for a 2.9p/share payout. It also noted the possibility of another windfall dividend and production growth.
"With a $106m cash position and $59m of net working capital, Sylvania has plenty of liquidity to keep paying large dividends or buybacks," it analyst Ben Davis said in a note.
"The company also continues to evaluate the potential of its exploration projects for either sale, or development by themselves or with a partner. Management expect these studies to be completed by June 2022," he said.