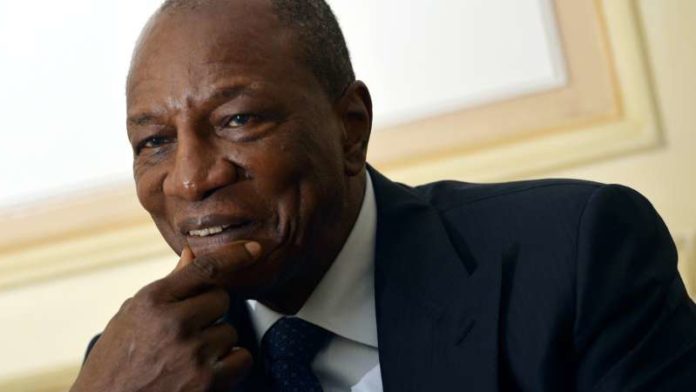 THE government of Guinea's recently re-elected president Alpha Condé has been overthrown by a military coup, according to reports on Sunday.
However, Guinea's defence ministry said in a statement that it had stopped the attempted coup following heavy gunfire near the presidential palace in Conakry.
"The presidential guard, supported by the loyalist and republican defence and security forces, contained the threat and repelled the group of assailants," the ministry said.
The West African country is host to a number of mining companies including AngloGold Ashanti which operates the 214,000 ounce a year gold mine Siguri, situated on the border with Mali.
AngloGold Ashanti spokesman Stewart Bailey said the company was "monitoring the situation. We are in close contact with the leadership of our mine in Guinea, which is operating normally," he said. "The safety of our employees remains our priority."
Rio Tinto also has a presence in the country as it has the rights to mine a section of the Simandou iron ore mine, an enormous deposit that has been the centre of a protracted legal battle between the government and shareholders.
A group of armed men appeared on state television on Sunday saying that Guineans had been mistreated by the country's elites, according to a report by the Financial Times. "We are capable of taking our destiny into our own hands," one of the armed men said. The constitution would be dissolved and the borders closed for a week, he added.
It is unclear who is behind the coup attempt. According to Reuters quoted unnamed sources, an elite army unit led by Mamady Doumbouya, a former French legionnaire, was responsible.