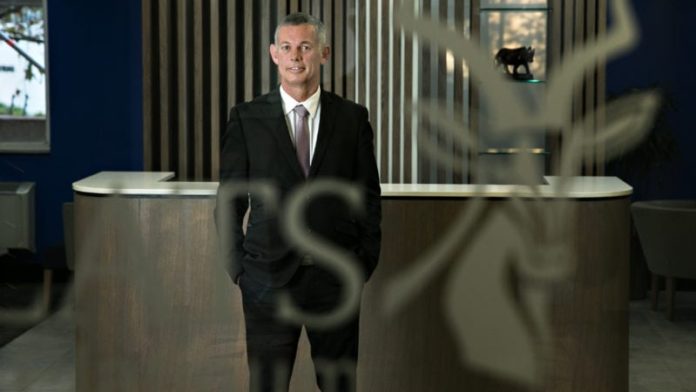 IT'S fair to say Impala Platinum CEO, Nico Muller is managing expectations regarding the platinum group metal (PGM) mining firm's growth plans when he says it is "… developing a radar screen" for "future-facing" metals.
To be clear, future facing metals is term intended to include battery metals such as nickel, copper and cobalt, but which also extends beyond them.
"It's not part of our immediate plans," said Muller said at the firm's year-end results announcement earlier this month before adding: "We don't have a rich pipeline of projects, but we do recognise the global demand patterns are shifting over the next decade to 15 years.
"We do recognise it, and to that extent we are developing a radar screen to educate ourselves in terms of how these commodity demand patterns are going to shift. We want to be in a position to tap into that.
"We will be evaluating that as part of our growth plans going forward," he said.
Mining executives are cautious about promising growth given the overspend of previous commodity cycles. They want to demonstrate their discipline by rewarding shareholders as fulsomely as they can.
Muller's Implats is no different in this respect but his comments are categoric: Implats is exploring diversification even as PGM prices promise to shoot the lights out over the next three to four years. Now, however, is not the time to splash out in merger and acquisition activity.
Adrian Hammond, an analyst for Standard Bank Group Securities thinks that while Implats has passed its earnings peak it is nonetheless positioned to continue strong returns. "Looking ahead to FY22, we expect to see continued earnings and dividend growth under our price assumptions," he said in a note titled 'Dividends to Rain'.
"At spot prices, we also forecast dividends to increase now that all debt has been repaid, although peak earnings has likely passed," he said.
Hammond also suggested that given the medium-term shift by automakers to substitute palladium with platinum in autocatalysis manufacture, now was the time to capitalise on strong pricing for palladium by harvesting its palladium-rich Canadian mine Lac de Lilles rather than reinvesting in the mine's resources.
The company ended the 12 months with net cash of R23.5bn even after announcing a final dividend of R12 per share – taking the total dividend to R22/share, about 50% of free cash flow. Including the redemption of a convertible loan, the company paid out 70% of free cash in its 2021 financial year.
As for the "future-facing" metals diversification strategy, Implats still has a job of work to do aligning the board and its shareholders with management's view.
The company knows, however, there's a clear fit between complimentary battery metals – a broad church including nickel and copper which Implats already mines as a PGM by-product – and its current suite of metals. But it's also looking well beyond extending by-metal output. This is one to watch.