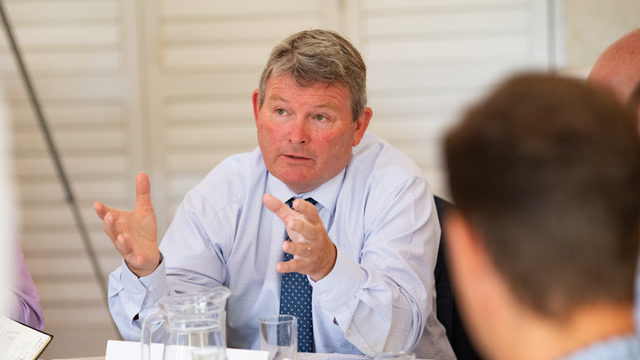 NORTHAM Platinum opted not to reinstate the dividend following record full year earnings for the year ended June 30, saying the buy-back of shares it conducted in an empowerment deal during the year represented "meaningful value for shareholders".
The platinum group metal (PGM) miner bought back 28.9% of its shares as part of wrapping up a BEE deal involving Zambezi Platinum. The company is currently in the throes of a new BEE deal where most of the participants shares will be held in the assets thereby providing the company with greater control at the corporate level.
However, Northam CEO, Paul Dunne raised the prospect of a cash return this year. "Whilst considering prevailing market conditions we will look at implementing a dividend policy in the coming year," he said in Northam's year-end report.
"At a corporate level, we will continue to generate and return value to our shareholders through strong dividend flow. This will accelerate as our production ramps up over the course of the next five years."
As guided in a trading statement, Northam produced strong numbers for the 12 months with headline share earnings coming in at R26,88/share – a more than three-fold increase year-on-year. Normalised headline earnings were R10.9bn equating to R21.32/share, an increase of 215%.
Dunne said he was heartened by the recovery of operations post the Covid-19 shutdowns that began in the 2020 financial year and extended well into the period under review. Employees were not fully restored at the conventional mining operation Zondereinde, for instance, until March this year. Production of refined metal from own operations grew 34.1% to 690,896 per (4E) oz.
It was the company's cost performance, however, that marks it out among its PGM industry peers. Whilst mining inflation has been a facet of the sector's outsized profit-making this year, Northam reported an 2.1% reduction in group unit cash costs per equivalent refined platinum ounce to R28,622 with improvements registered at the Zondereinde and Booysendal mines.
Unit cash costs at Eland, a mine currently in re-development, increased 46% to R42,928 per platinum ounce. Eland mine's PGM production is currently derived from surface sources, and purchased at prevailing market prices, which led to this increase in unit cash costs, said Northam.
Market prospects
Northam has targeted production of one million oz by 2026 in line with strong economic prospects for PGMs, especially the minor metals such as ruthenium and rhodium to which the company is particularly exposed. "Watch this space," said Dunne of ruthenium.
As in previous reporting periods, Dunne was bullish on the market despite the likelihood of a correction this year, partly owing to the interruption in car production as a consequence of a semi-conductor chip shortage.
"There are some very positive signs of global economic recovery coming through," said Dunne referring to the bounce from Covid-19 related macroeconomic disruption. "We can expect a similar outcome once silicon chip supplies are restored," he added.
The palladium market would remain in deficit notwithstanding some substitution with platinum in the medium term whilst platinum was "an investment case" notwithstanding it was in surplus currently. "We may expect pricing of these two metals to reach parity over time," said Dunne.
"Rhodium remains in significant deficit and will continue as the only viable solution for the control of nitrous oxides. In addition, our basket contains what have historically been considered the minor PGMs, together with base metal by-products," he said.